Articles - 2019 July
Internet articles selection from July 2019.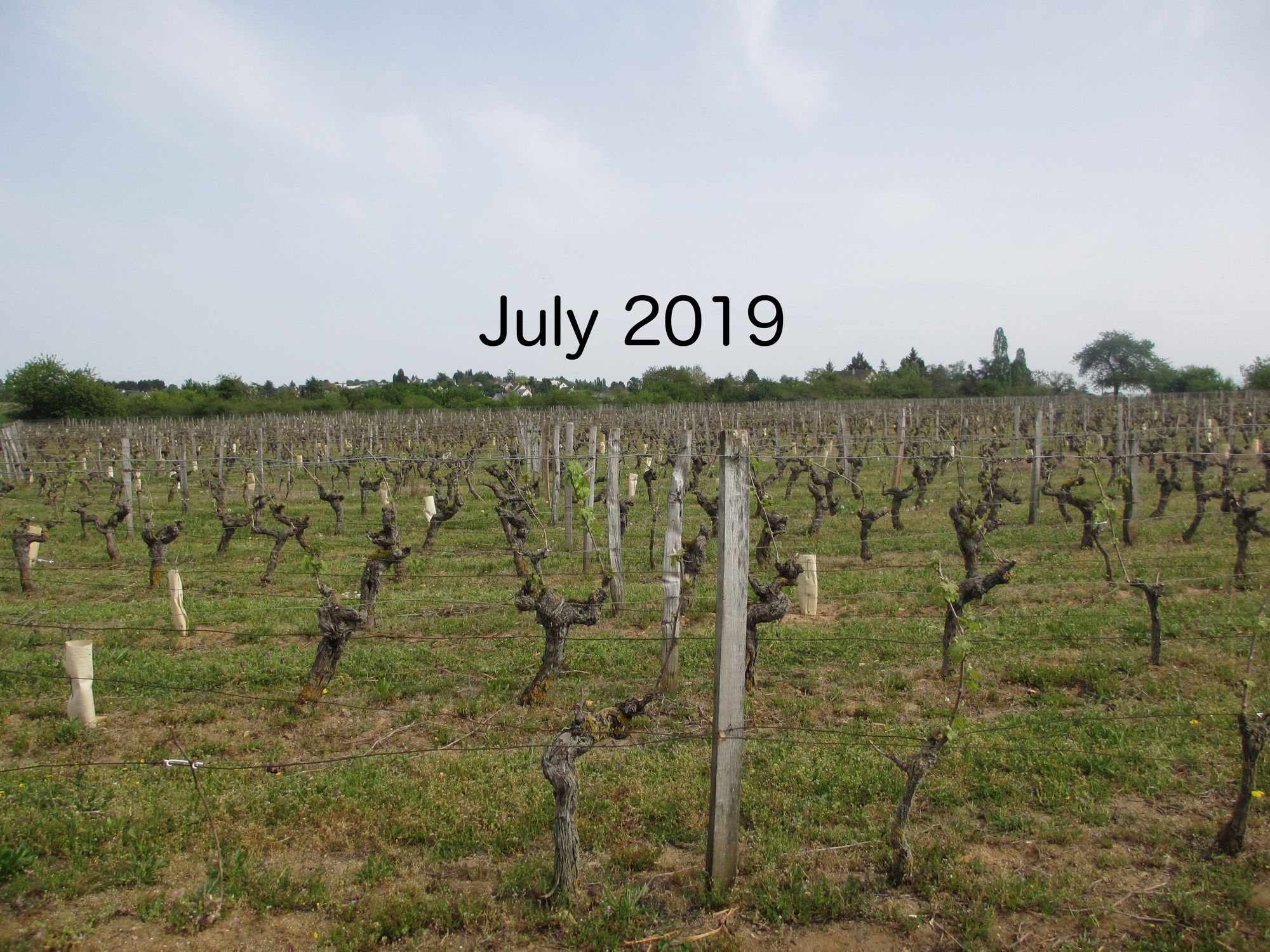 About Climate Change
Interesting to read about how climate change affects some regions and the direct effects on the wines.
In the first two articles we have examples of important French wine regions (Bordeaux and Bourgogne) trying  to adapt to the changing conditions:
It's a practice that has been authorised since at least the 1930s-era appellation rules, but including white grape varieties in Châteauneuf-du-Pape red blends has new impetus. Winemakers in the famous southern Rhône appellation say that warmer conditions linked to climate change mean higher alcohol levels that could threaten freshness in the glass.
A proposal to allow the new grape varieties into Bordeaux and Bordeaux Supérieur appellation vineyards passed a key winemaker vote late last week, according to a statement from the wine union, or Syndicat. The seven varieties include Marselan and Portuguese favourite Touriga Nacional, plus the lesser known Castets and Arinarnoa, which is a cross between Tannat and Cabernet Sauvignon.
On the same subject but in Spanish from one of the main local news papers:
Envía tus consultas a comer@lavanguardia.es. Nuestro sumiller, Ferran Centelles, atenderá y resolverá todas tus dudas. ¿A qué estás esperando? En este consultorio respondo unas tres o cuatro preguntas en cada entrega. Sin embargo, en esta me tengo que detener, es un tema delicado y merece gran atención.
---
About Bordeaux
Despite the flashy title about releasing the more world most expensive wine, I like another subject touched by this article: the use of un-grafted vines. You can find other more affordable options to taste some wines made from from other regions. One option I really love is the Monastrell grapes from the Jumilla region in Spain (you get many choices in wines produced with grafted and un-grafted vines).
When it comes to record-breaking bottle prices, Burgundy usually leads the way, both in France and around the world. But one Bordeaux producer is set to make even Domaine de la Romanée Conti seem like a bargain when it releases its next vintage for a stratospheric $34,110 per bottle.
To learn more about Bordeaux wines
It's the most famous as well as the biggest wine-producing region in the world; a Bordeaux bottle is expected on any decent wine list. Many of us order Bordeaux without thinking, accepting that it will be of the highest quality or taste within its category.
---
Tasting Techniques
I have to admit it was one of my big struggles when I started tasting wines more seriously. It took me some time to let go some of the wines. But as they explain in the article it really helps in your wine tasting. You just have to get used to it!
It would be a waste if you don't finish the bottles after the tasting is over. Enjoy the company and enjoy the wines. Just spend time exchanging impressions with your fellow tasters and friends!
Spitting is frowned upon in polite society -- unless of course the spitter is engaged in tasting wines. "It's by spitting out the wine that you will be even more distinguished in society," pleads Pierre-Jules Peyrat, a Paris sommelier. Holding forth before a rapt crowd at a wine-tasting
---
Bordeaux Tasting Notes From a pro
Always good to get experts tasting notes for wines. They are definitively a good  gage for everyone. Find out more about Ronald Rens on this page.
Tasting Notes For Chateau Latour 2018
Chateau Latour 2018 tasting notes and ratings Ronald tasting Latour with Hélène Génin, the technical director I tasted the Latour at the chateau with Hélène Génin, the technical director of the First Growth. Hélène explained that she had to fight the mildew as well. The vintage started out as a late vintage but the growing [...]
Tasting Notes For Chateau Pavie 2018
Chateau Pavie 2018 The horses were working diligently to plough the vineyard at Pavie when we were there under a beautiful sunshine. For me there is always a special Dutch link with the chateau because Gérard Perse's wife is from the Netherlands. Aromes de Pavie 2018 (17,5 points) Chateau Pavie 2018 (19 points) [65% Merlot, [...]
---
About German Wines
Germany has a lot of interesting wines other than the famous Riesling. You can take a look at this article to discover some of them.
Pictures: Visiting Weingut Kruger-Rumpf, with Georg and Stefan Rumpf. See: Germany-North Tour 2019 by ombiasy WineTours: Quintessential Riesling Terry Theise is one of the leading experts of German Wine in the US. Among the vast number of his followers, he has gained something like a cult status.