Gémina Cuvée Selección 2014
Wine Tasting Gémina Cuvée Selección 2014 (Bodegas San Isidro (BSI)) from DOP Jumilla, Murcia, Spain.

Tasting done December 2020 (Singapore)
The Region
This wine comes from the Murcia region in South-East of Spain. The region is one of the main producer of Monastrell (also known as Mourvèdre (in France) or Mataro) in the country.
This bottle is from the Jumilla DOP (Denominación de Origen Protegida). This is the equivalent of the defined EU level PDO (Protected Designation of Origin).
It got classified as DOP in 1966.
The region was able to dodge the main phylloxera contamination in the 19th century. But it got infected in the late 80s with a considerable loss for the region.
But one of the main characteristics of the region is that there is still many pre-phylloxera vineyards and they can continue producing amazing wines from them.
The winery, Bodegas San Isidro (BSI), is a cooperative. It counts more than 400 winegrowers for about 3500 hectares of vineyards.
The weather in the region is coastal Mediterranean, with limited rain, cold winters (frequent frosts) and very hot summers (up to 40ºC).
The Wine
This wine has the particularity to be made from pre-phylloxera vines (no American root stock). They are old vines (> 40 years). They have low yield and produce less than 1 kg of grapes.
It is a crianza red wine (has to minimally age for 1 year with at least 6 months in oak and 6 months in the bottle).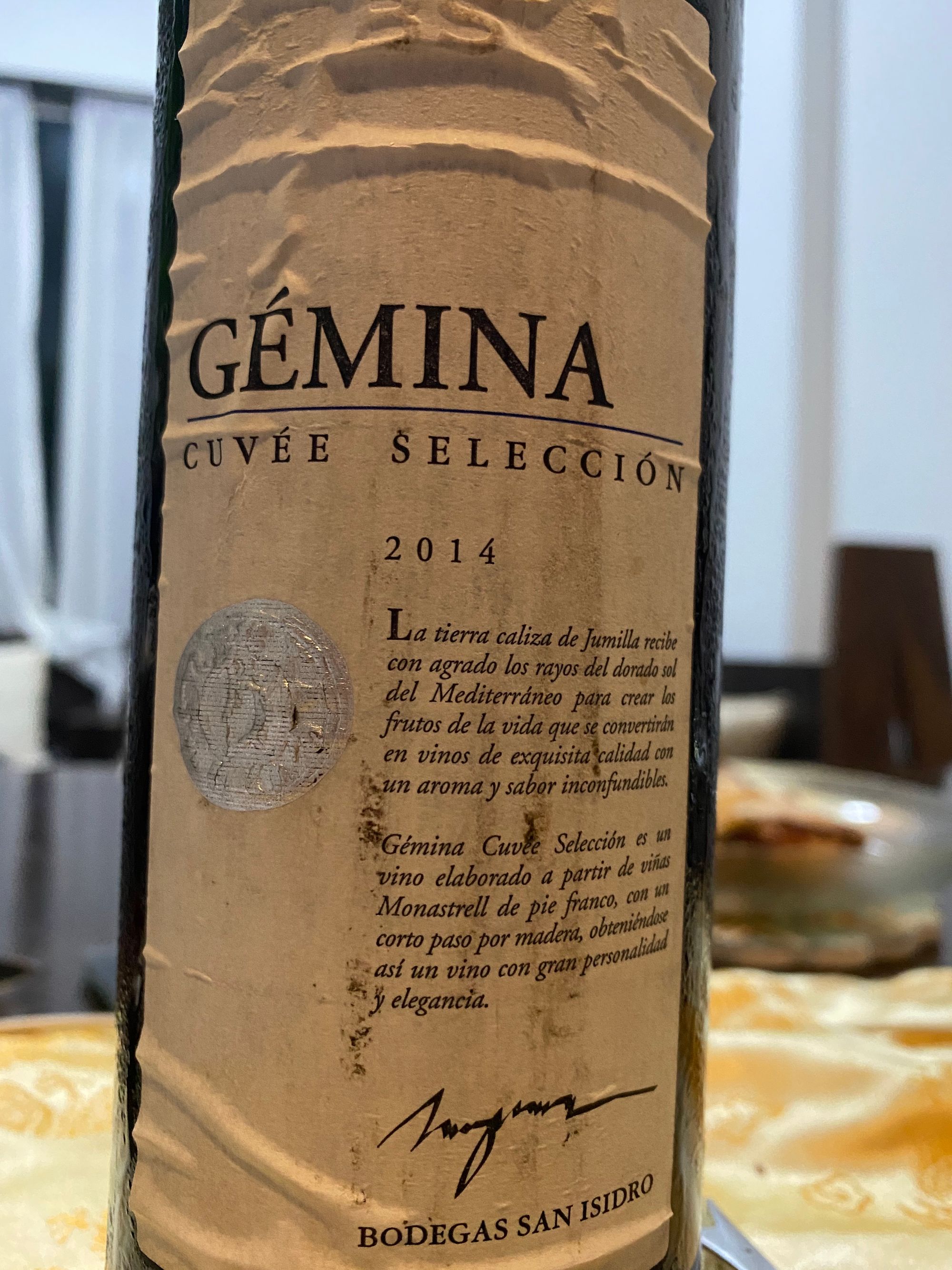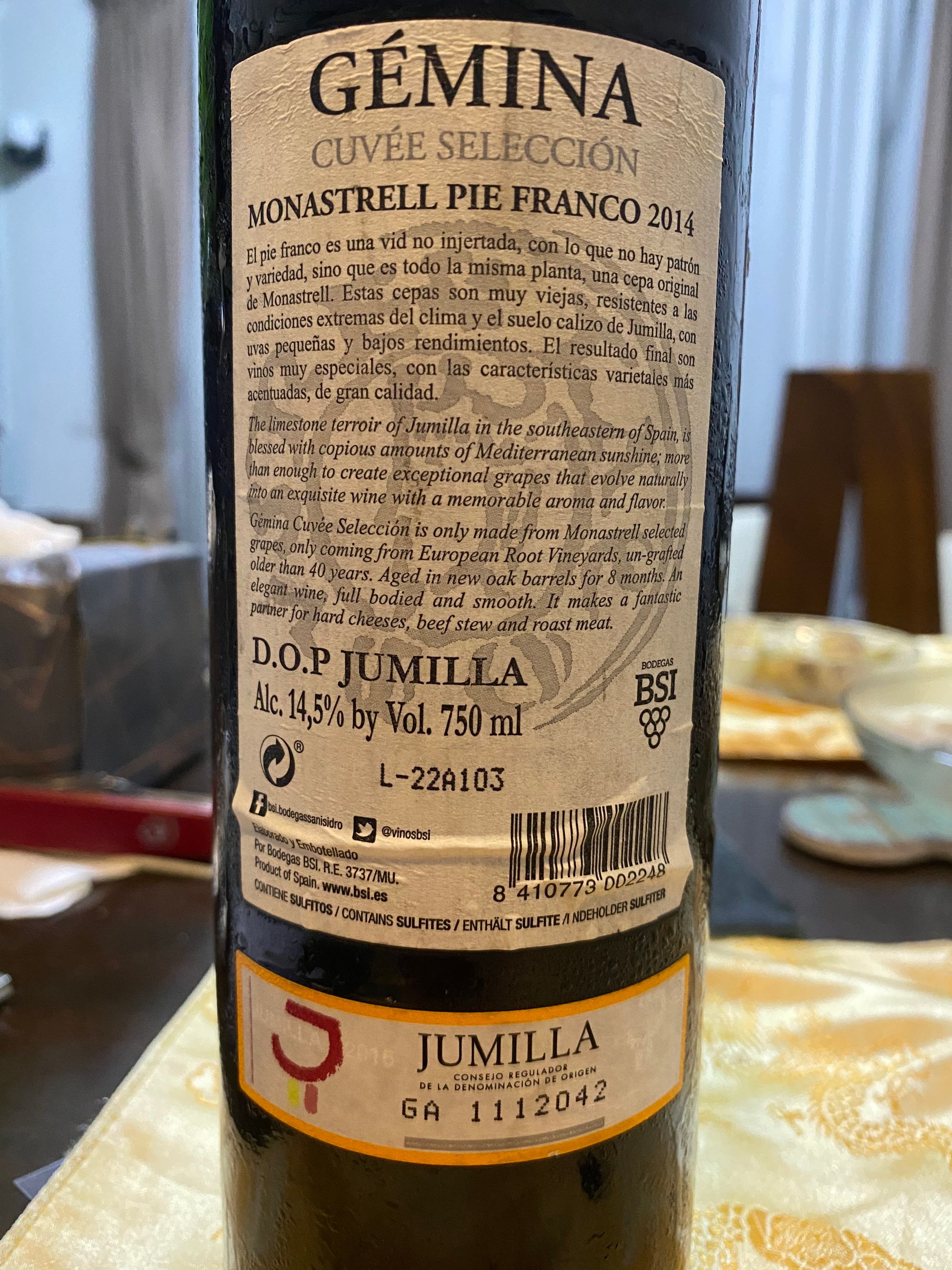 Gémina Cuvée Selección 2014
Dry, Red wine, 14.5%
Variety: Monastrell
European pre-phylloxera vines
Hand picked grapes from old vines (>40 years) with low yields
8 months in American and French oak barrels
Color: dark purple tones
On the nose: dark berries, leather, pepper, licorice
On the palate: blackberries, dark chocolate, pepper
Links
Bodega Official Website: https://www.bsi.es/en/
Jumilla DOP official website: https://vinosdejumilla.org/en/dop-jumilla/
Our visit to the winery in 2017: BSI Visit
Murcia Region DOPs: Murcia DOs