Gimmeldinger Meerspinne Gewürztraminer Spätlese 2019
Tasting Gimmeldinger Meerspinne Gewürztraminer Spätlese 2019, Weingut Thomas Steigelmann, Pfalz, Germany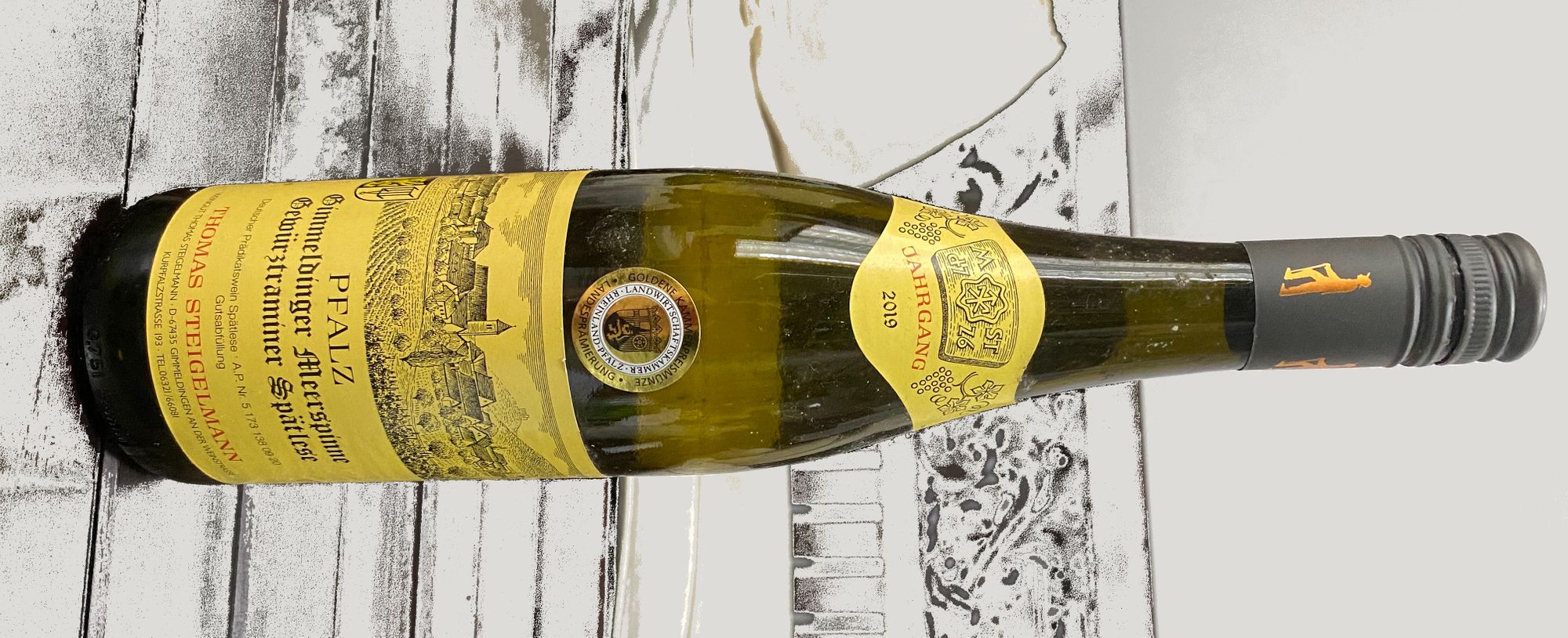 Tasting done September 2020 (Singapore)
The Region
When exploring aromatic white wines you cannot avoid tasting German wines. Germany is definitively an amazing market place to explore and discover Riesling or Gewürztraminer wines (among others).
The wine tasted in the session comes from the Pfalz region (known also as as the Palatinate in English). Pfalz is one of the biggest wine producing region in Germany. The region has a great variety of grapes cultivated (45 white and 22 red). The production is mostly white with 61 % and red with 39 %.
Some of the main grapes in the region are: Riesling, Scheurebe, Grauburgunder (Pinot gris), Weissburgunder (Pinot Blanc) , Spätburgunder, Rieslaner, Dornfelder, Müller-Thurgau, Blauer Portugieser.
This is not a reference region for the Gewürztraminer grape but this winery, Weingut Thomas Steigelmann, delivers a good representative wine of the style.
The Wine
This wine is from a serious winery with a good quality level: Deutscher Prädikatswein - Spätlese in the German clasification. It also won a gold medal (Goldene Kammerpreismünze).
We were not desapointed by the choice. It is a very pleasant wine. Not too sweet and very aromatic on the nose and palate.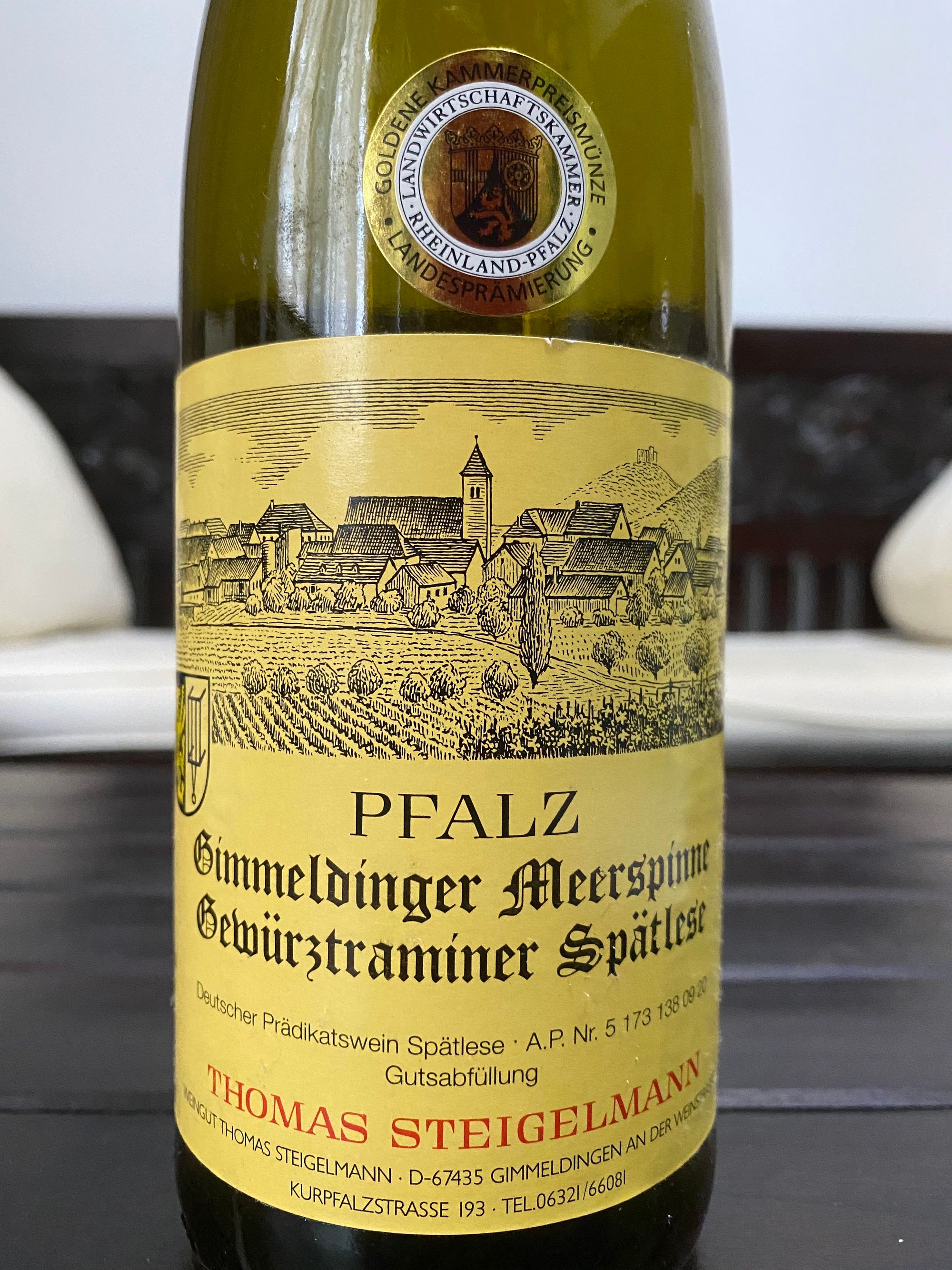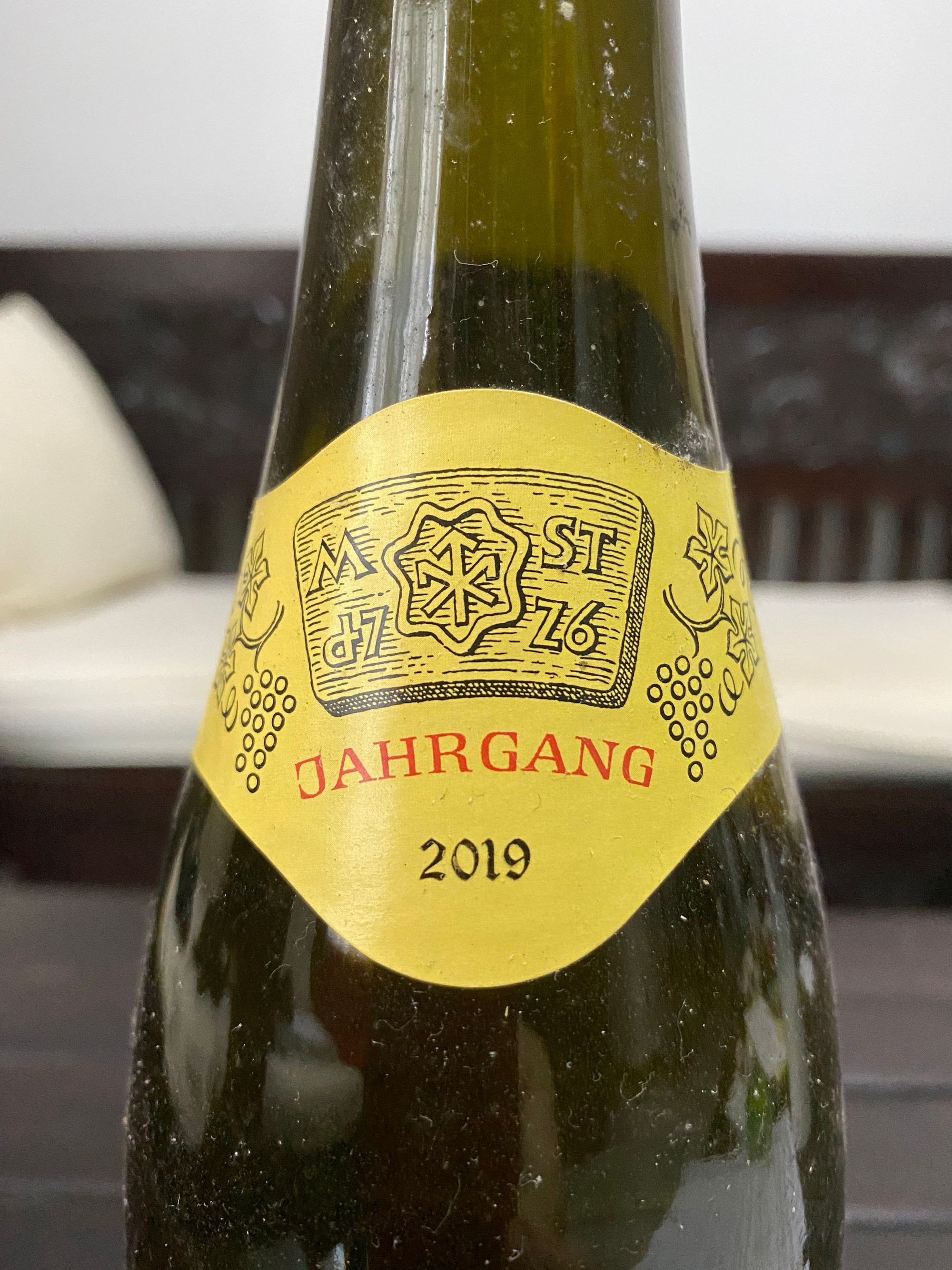 Gimmeldinger Meerspinne Gewürztraminer Spätlese 2019
Off Dry, White wine, 10.8%
Variety: Gewürztraminer
Color: gold
On the nose: lychee, lemon, pear, apricot
On the palate: lychee, pear, apricot
Links
Winery official Website (Weingut Thomas Steigelmann)
Wiki Pfalz Region
Wiki German Wines Classification