Articles January 2020
Internet wine articles selection from January 2020.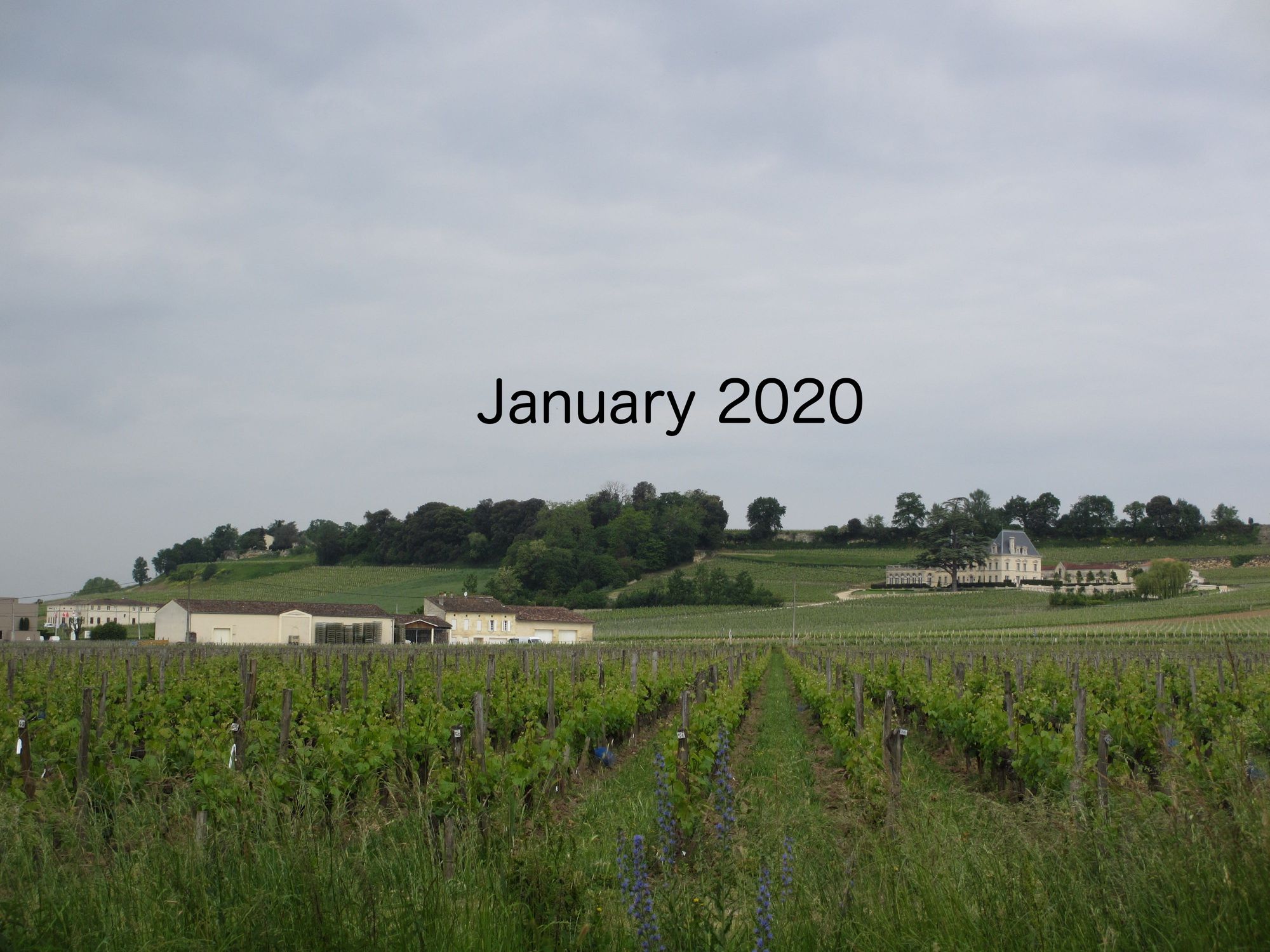 Happy new year to everyone. May 2020 bring you happiness and health.
Happy Chinese new year. Welcome to the year of the Rat. 新年快乐!
From Space
For all the Trekkies interested in wine and the latest Picard show.
Enjoying its premier last week, the new Star Trek series had a surprisingly wine-centric focus when the teaser adverts were released last year. As the drinks business noted at the time, it was revealed in the trailers (and even the marketing promotions) that the start of the Star Trek: Picard series takes place in Burgundy, where former Starfleet officer Jean-Luc Picard (played by Patrick Stewart) has retired to his family domain to make wine.
From Spain
In an industry that is often designated as a bad example in sustainability, it is good to have visible and quantifiable progress to be showcased. Even more when it is from one of the big wineries in Spain.
Ramón Bilbao's target is to reduce its impact in the four basic pillars of sustainability - reduction of greenhouse gases, energy efficiency, water management and reduction of waste - by 20% between 2016 and 2020.
From France
White Burgundy production didn't get an easy life these last few years. It is good to see that they are getting back in the limelight.
Going into this week's tastings, there was ever expectation that there were going to be good red wines. Merchants have consistently mentioned that recent visits to their suppliers last year usually included some sort of pleased or excited reference to the 2018 red wines still in tank or bottle awaiting their moment.
From Italy
The Venezie DOC had a great year in sales. You can find out more about this Italian DOC here.
In a statement, the consortium said 2019 had proved difficult due to the economic situation and a 25% drop in production in 2018. Despite this, it revealed that sales of DOC wines were considerably up on the numbers recorded in the previous year, with a total of 223 million bottles sold.
General knowledge
Reading a wine Label can often be challenging. Any tip to better understand the bottles and wines are welcomed!
Have you ever looked at a bottle of Chianti, Châteauneuf-du-Pape, Taurasi or Alentejo and wondered exactly what's inside? Or how about when you come across a Rhône-style red blend from California? Wine labels can offer up a lot of information about what's inside-that is if you can decode the cryptic language on the label.