Château De Bessanes Bordeaux 2011
Château De Bessanes Bordeaux 2011 tasting. Tasting done April 2020 in Singapore.

Tasting done April 2020 (Singapore)
The Region
Bordeaux is the largest vine growing area in France. It is also one of the most internationally famous region in the world of wine.
The region is home of many famous AOCs (Appellations d'Origine Contrôlée) divided into 4 sub regions: Saint-Émilion, Pomerol, Médoc, and Graves.
Among all the AOCs there are 2 more generic ones:
Bordeaux AOC
Bordeaux Supérieur AOC
Together, these 2 AOCs, represent 55% of the Bordeaux wine production.
The wine tasted today is from the Bordeaux AOC.
The wines from that AOC make usually good table wines.
The Wine
This wine is a representative of generic Bordeaux wines. Don't expect anything fancy it is just normal table wine.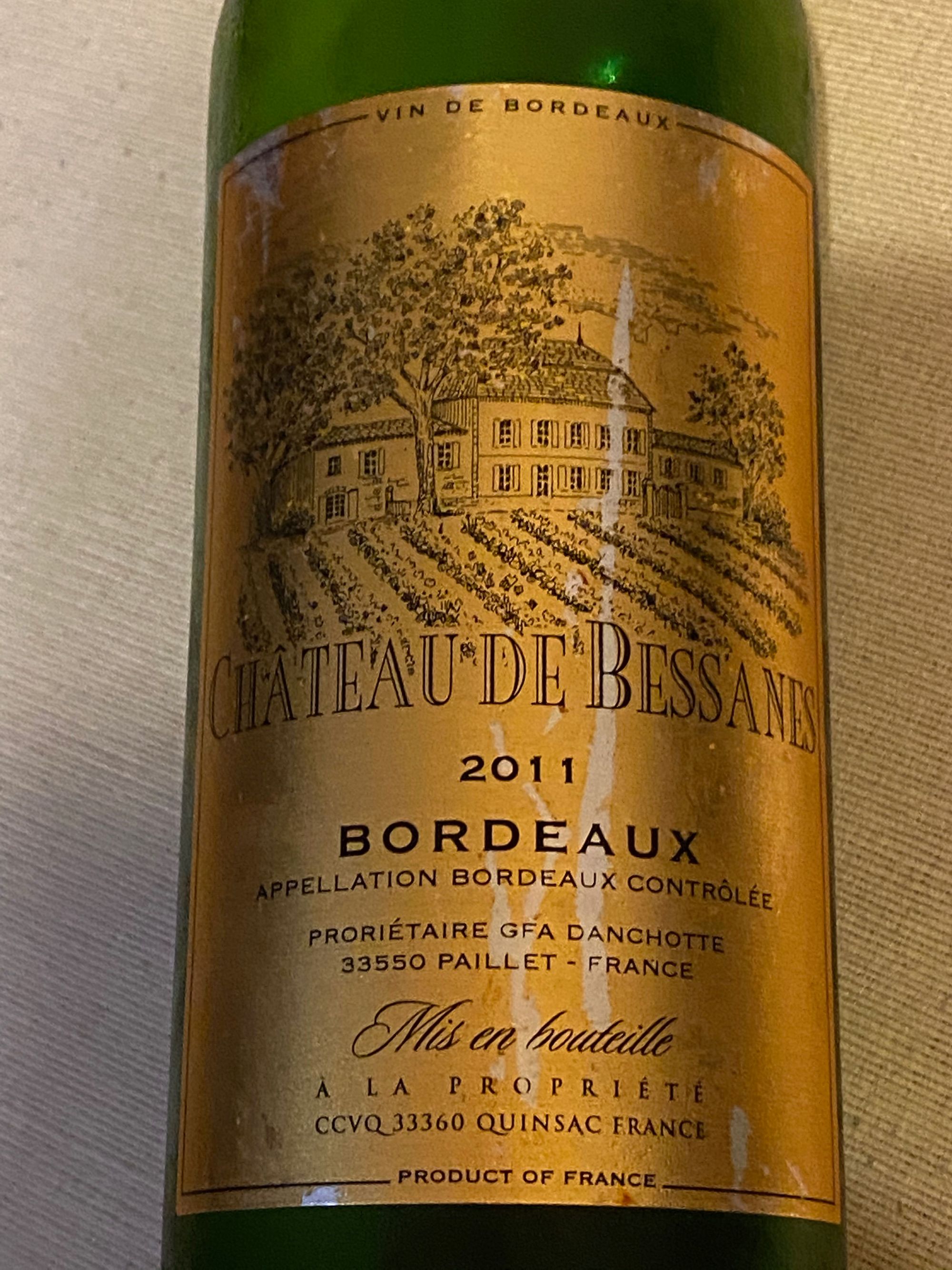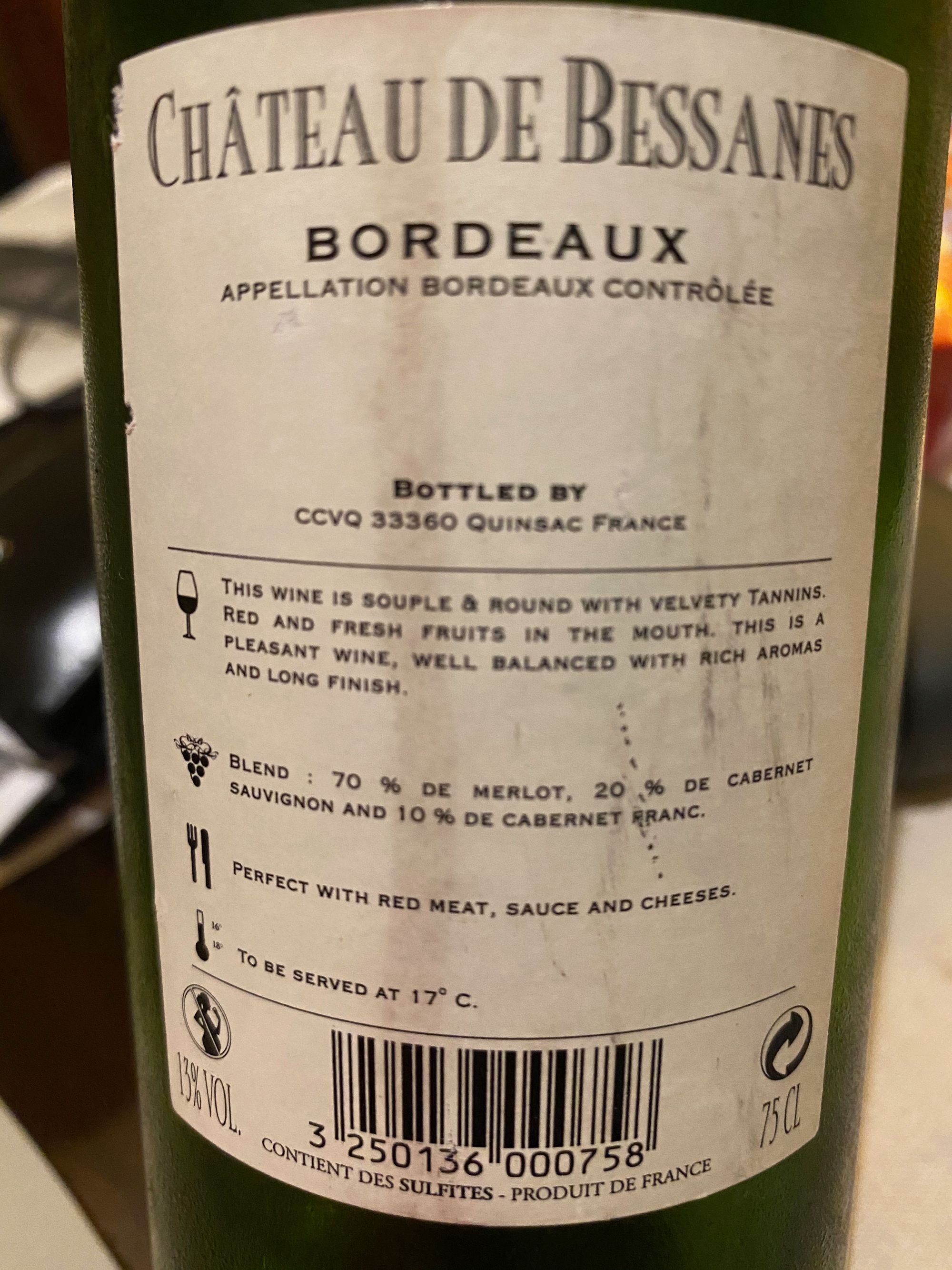 Château De Bessanes Bordeaux 2011
Red wine, Dry, 13%
Variety: Merlot (70%) & Cabernet Sauvignon (20%) & Cabernet Franc (10%)
Some tasting notes:
Color: ruby red
On the nose: cherries, rapberries, earthy
On the palate: red fruits, cherries, earthy
Links