"How To Taste Wine Like A Wine Judge" Workshop
Singapore wine workshop (about wine judging) September 2019. Organized by Singapoured and Wai Xin Chan.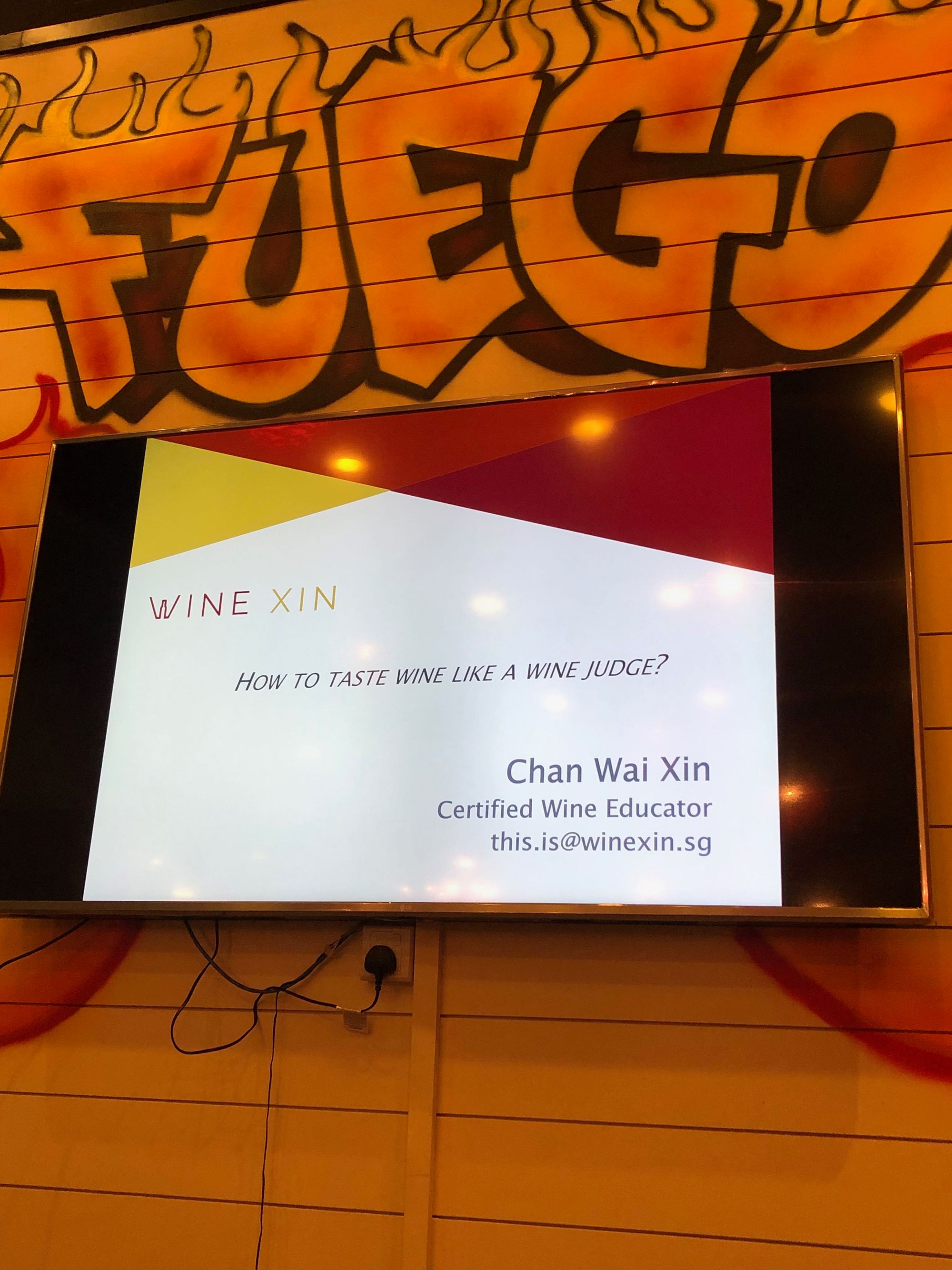 Organized 6 September 2019
The Workshop
Organized by Singapoured and presented by Wai Xin Chan (Wine Xin).
The location: Fuego Bar & Kitchen in Alexandra Techno Park (ATP) block B.
About 12 participants to the event.
The session was divided in 2 parts:
Theory part to discover the wine judging world and its main actors
Little practice tasting to try to give notes to our wines
A bit of theory
Here are some of the aspects covered:
Who are the actors :
fairs
publications
wine experts
consumers
Wine judges:
judging panels
individual judge
consumers
The notation systems:
100 points scale
20 points scale
Fairs medals: Bronze, Silver and Gold
The synergies between producers fairs and wine traders.
A short session but a lot of interesting information for laymen, like me and probably most of the participants, that are not directly involved in the F&B business.
The Tasting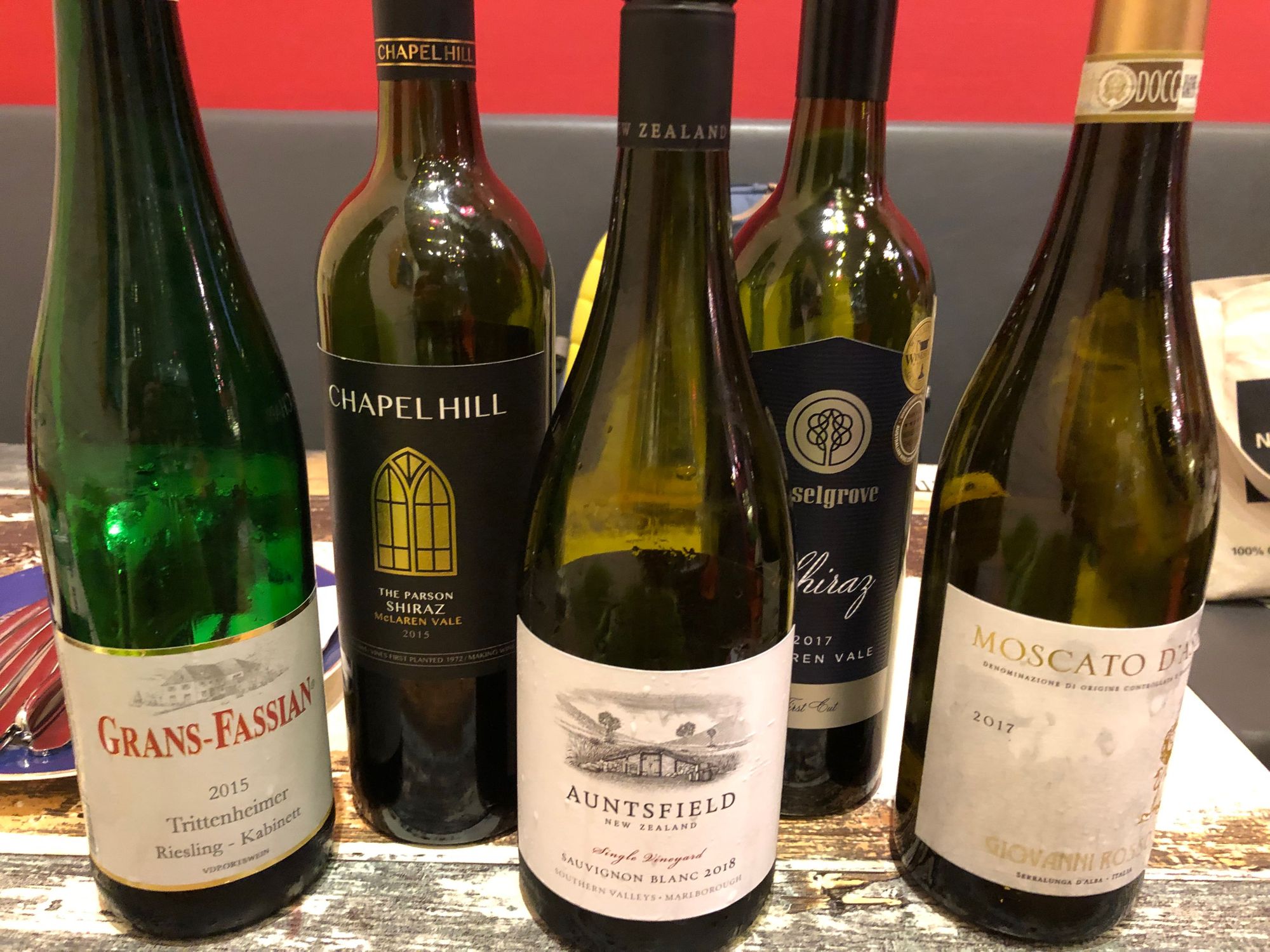 AUNTSFIELD
Single Vineyard
Marlborough, New Zealand
White wine, 2018, 13%
Variety: Sauvignon Blanc
Grans-Fassian
Trittenheimer, Kabinett
Mosel, Germany
White wine, off-dry, 2015, 9.5%
Variety: Riesling
Moscato d'Asti DOCG
Giovanni Rosso
Piedmont, Italy
White wine, sweet, 2017, ~6%
Variety: Muscat Blanc
Haselgrove
First Cut
McLaren Vale, Australia
Red wine, 2017, 14.5%
Variety: Shiraz
The Parson
ChapelHill
McLaren Vale, Australia
Red wine, 2015, 14.5%
Variety: Shiraz
To spice up the event we tried to give our "medals" during the tasting.
If I remember properly these were our prizes:
Bronze for our Marlborough Sauvignon blanc
Silver for our Mosel Riesling
Gold for our Piedmont Moscato
Bronze for our McLaren Vale Haselgrove Shiraz
Silver for our McLaren Vale ChapelHill Shiraz
To be honest we enjoyed all the wines. They were good representatives for their respective styles and origins.
In Summary
My first wine related workshop this year. And I have to admit I enjoyed it all the way.
Was intrigued by the subject, very different from most of the subjects proposed in Singapore.
The content was interesting, the trainer delivered an interactive session and the venue was reasonable.
Good job Wai Xin!
Links