Luis Felipe Edwards Reserva Carménère 2013
Wine Tasting Luis Felipe Edwards Reserva Carménère 2013 from Chile.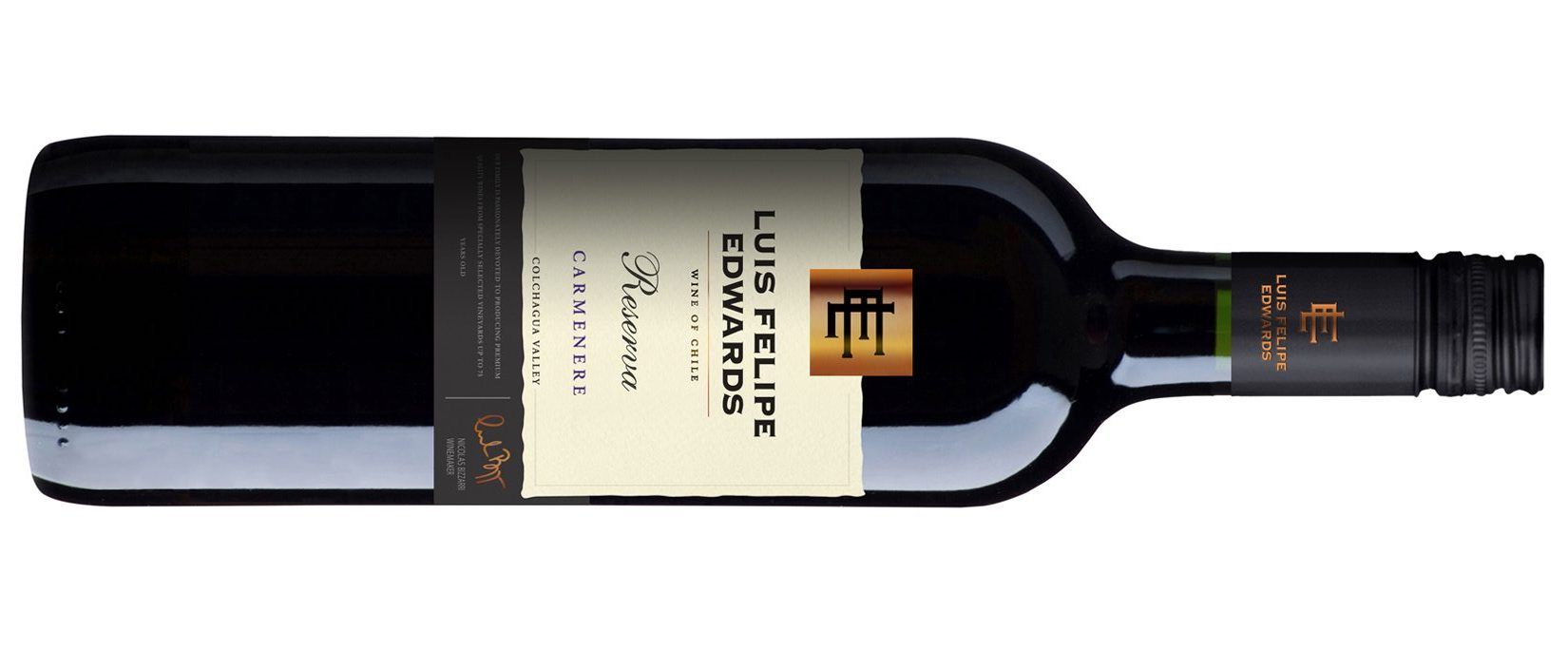 Tasting done April 2020 (Singapore)
The Region
I have been looking to try the famous Carménère from Chile for some time. They have made this varietal one of their specialty. In general Chile has been growing in quality and exposure. Now their wines are available in many new markets worldwide. For example we can easily find them here in Singapore.
The wine tasted comes from the winery Luis Felipe Edwards (LFE). It is the 5th largest winery in Chile in volume and sales. It was founded in 1976 in the Colchagua Valley.
This Carménère was produced in the Colchagua Valley, it is considered Chile's Red Wine paradise.
The climate is ideal for wine growing. In the coastal region it is Mediterranean with hot weather cooled down by the ocean breeze.
The Wine
Carménère grape favors a deep red color with aromas of red berries and spices. This wine was mostly in line with that. With darker berries aromas.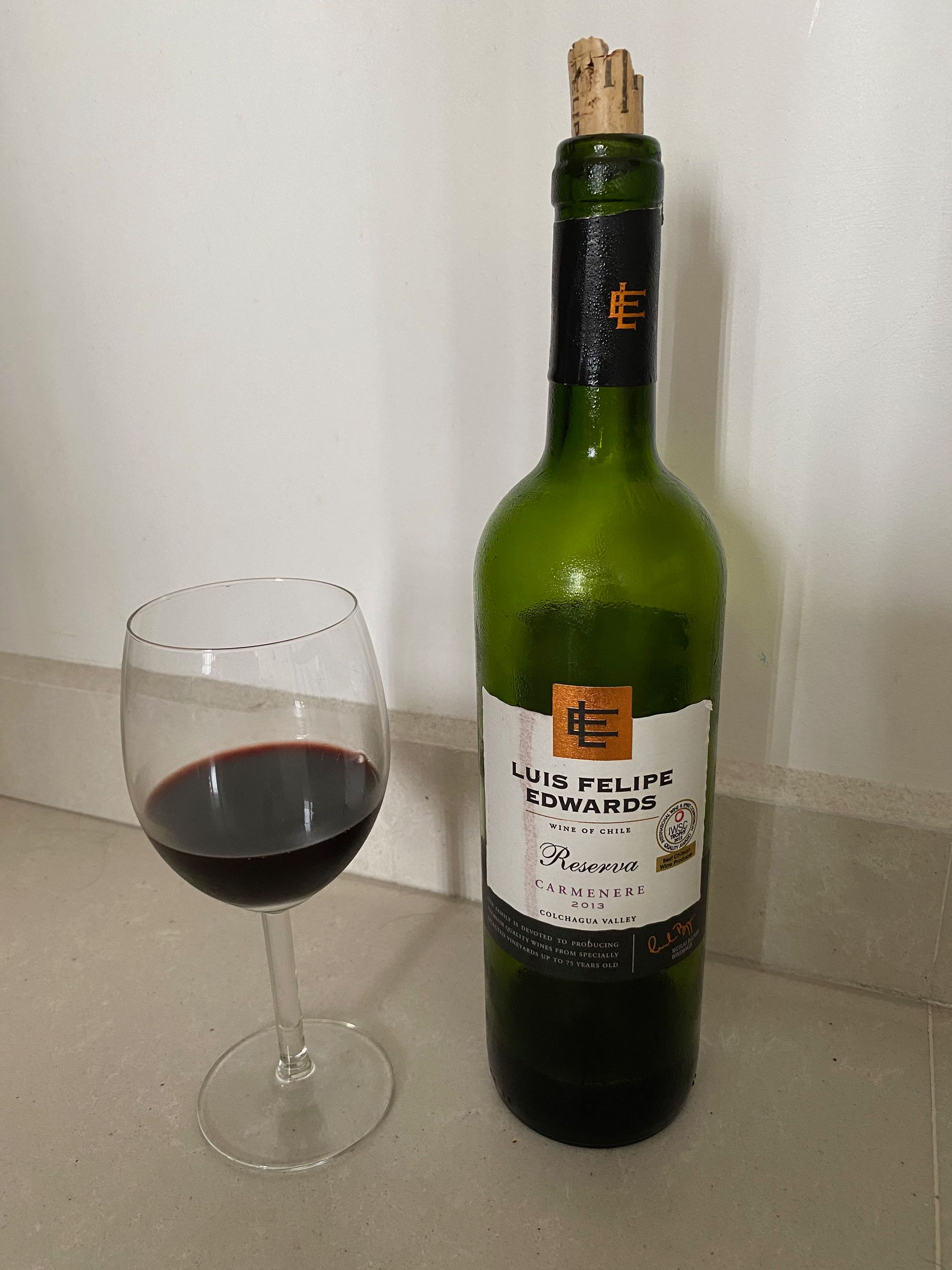 Reserva Carménère 2013
Red wine, Dry, 13.5%
Variety: Carménère
Some tasting notes:
Color: deep red
On the nose: cherries, plumb, pepper
On the palate: red fruits, cherries, pepper, lether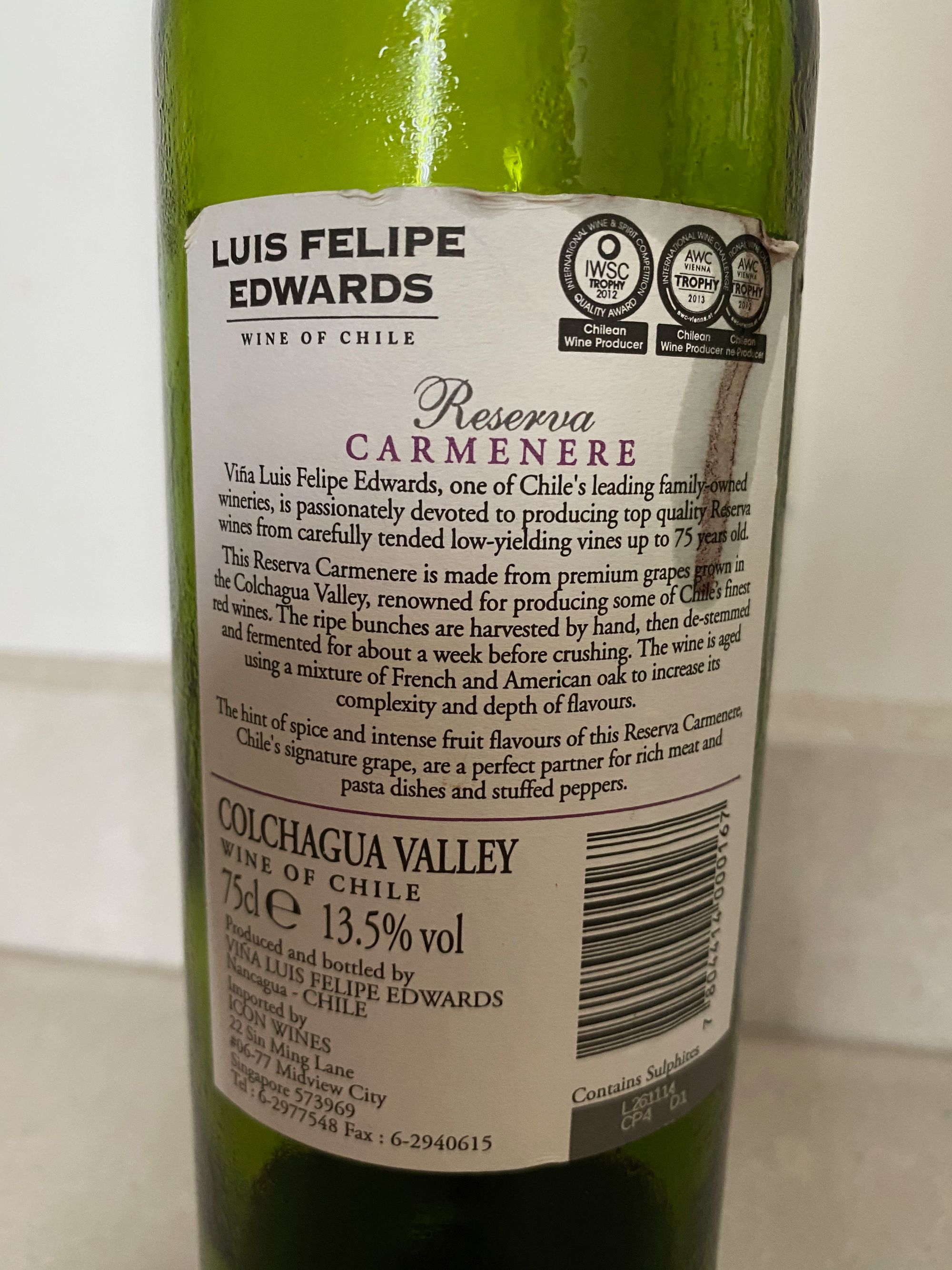 Links
Winery Official Website
Wiki Carménère
Wiki Chilean Wines
Chile Travel