Winery Pierre et Bertrand Couly - Chinon AOC
Visit to the Winery Pierre et Bertrand Couly - in Chinon AOC, Loire Valley, France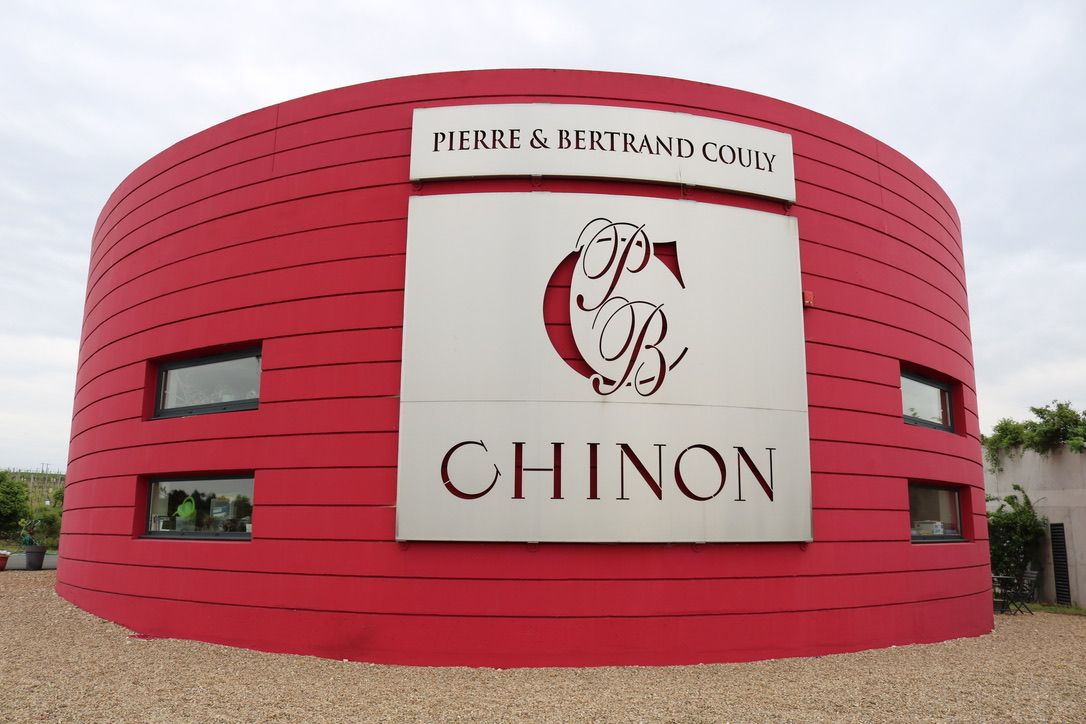 Visit done in April 2019
The winery
Chinon AOC is one of the AOCs (Appellation d'Origine Controlée) of the Loire Valley in France. The Loire valley is known for its many wines and castles. The region is registered as an UNESCO World Heritage site since 2000.
The particularity of Chinon is that it produces unique red wines in a mainly white wine producing region.
The city is located between 2 rivers (the Vienne river and Loire river) that produce a milder/warmer micro climate permitting growing Cabernet Franc vines.
The Winery Pierre et Bertrand Couly is a good representative of the wines produced in the appellation.
It is about 20 hectares in the Chinon AOC. The owning family is from a vigneron family going back since the 15th century.
The winery does have an in-depth tour once or twice a month: you get to visit one of the parcels and the winery facilities with Bertrand Couly. We were lucky enough to join the tour during our trip in the area.
The visit
The tour takes you to 3 locations:
Starting in town at their original facilities.
Vineyard visit.
New facilities (visit and wine tasting).
Vineyard visit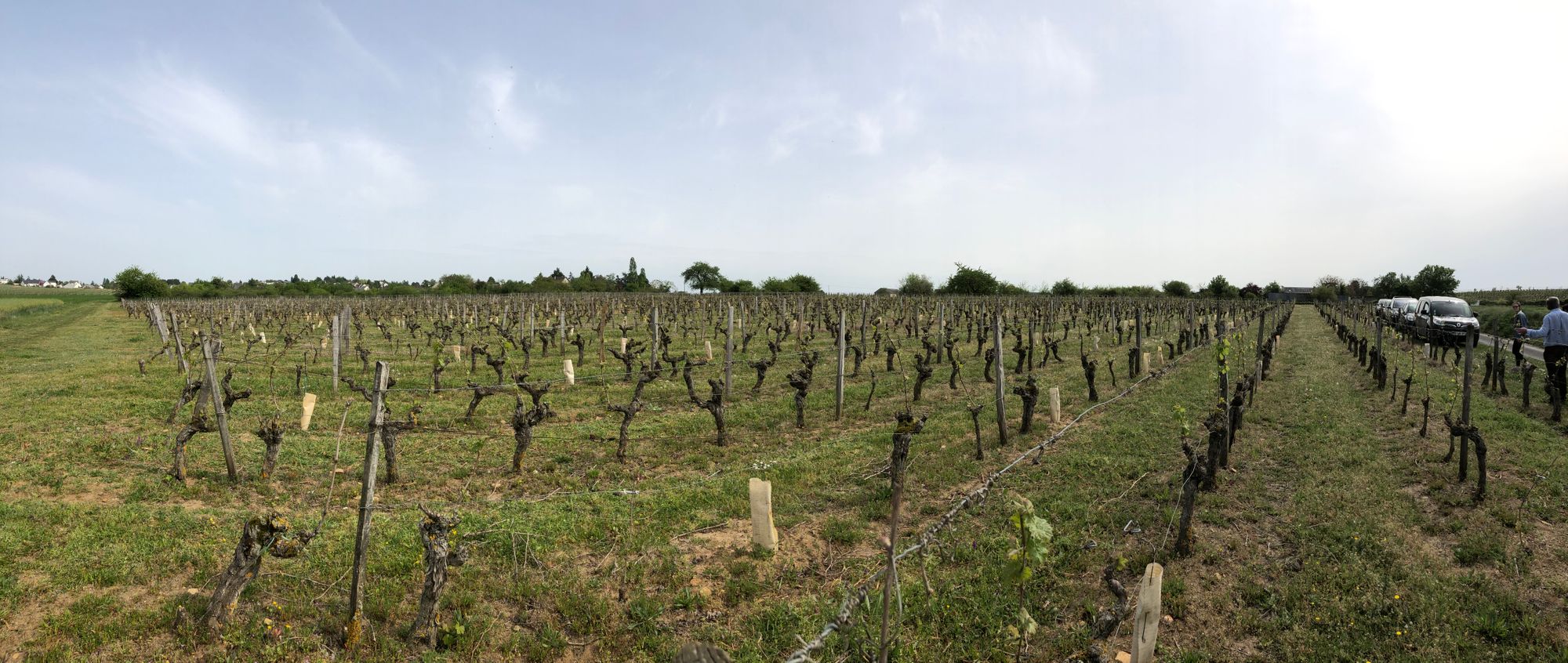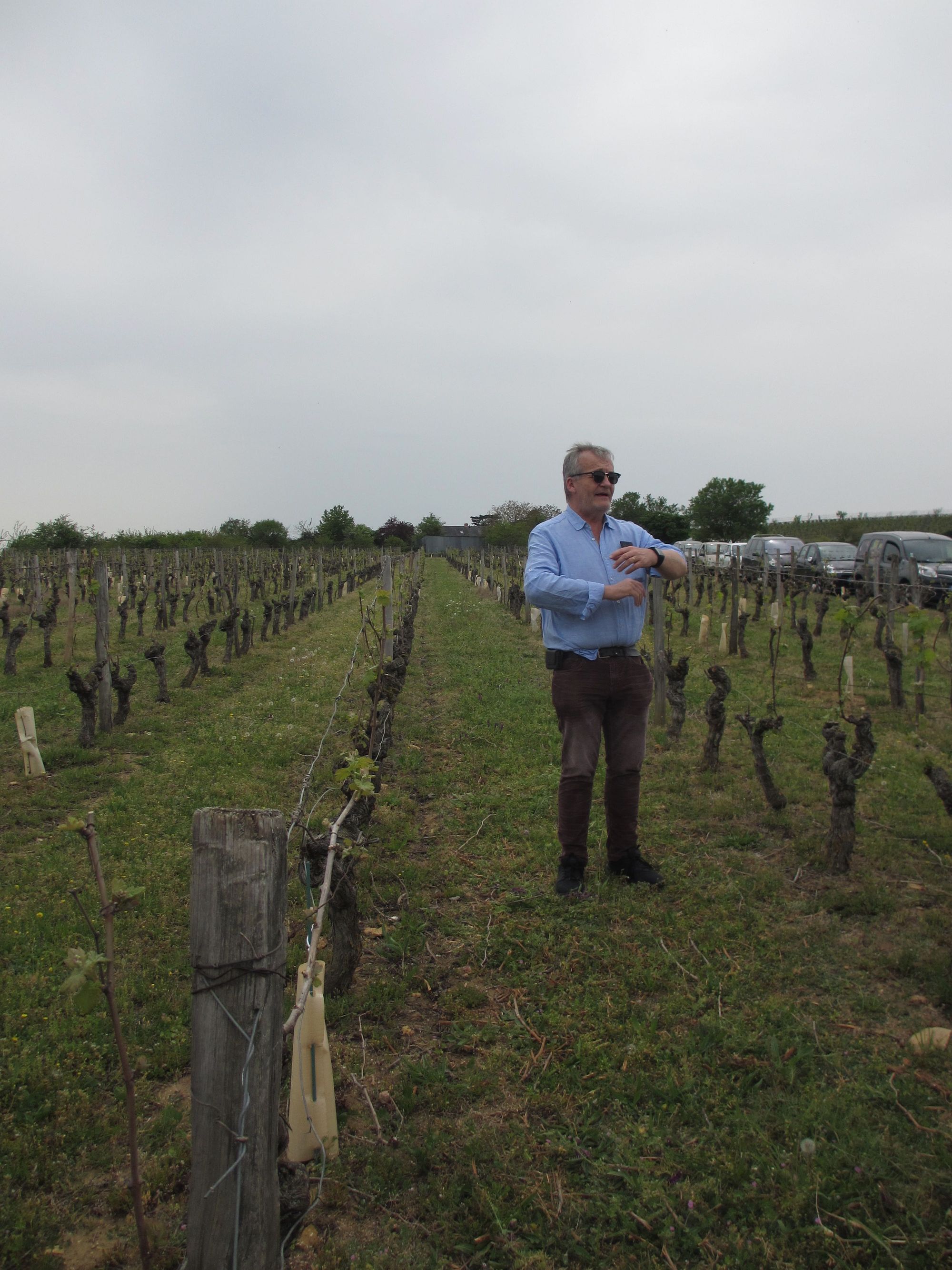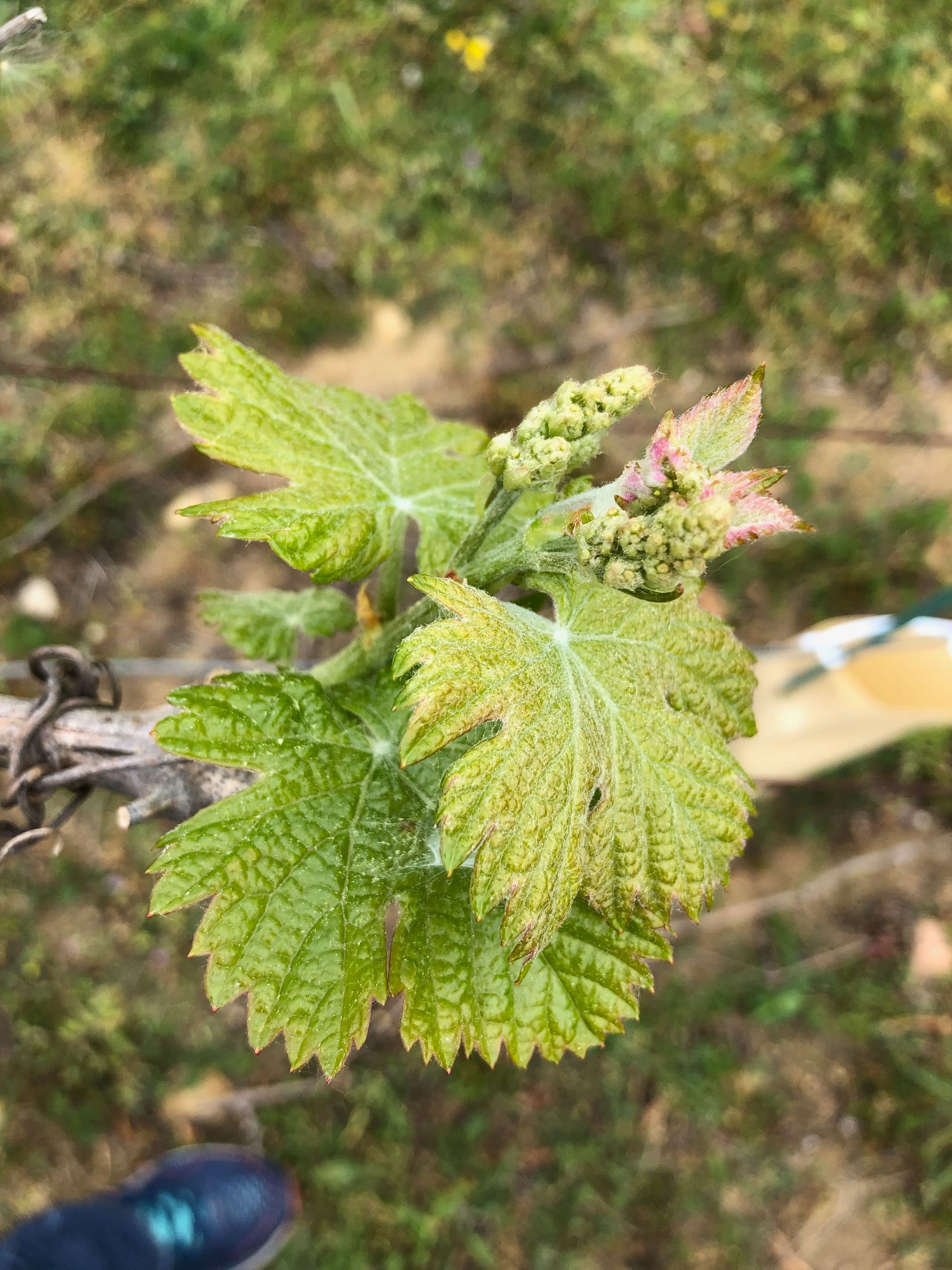 New facilities
Their newer facilities are located next to a main road and is easily accessible to trucks.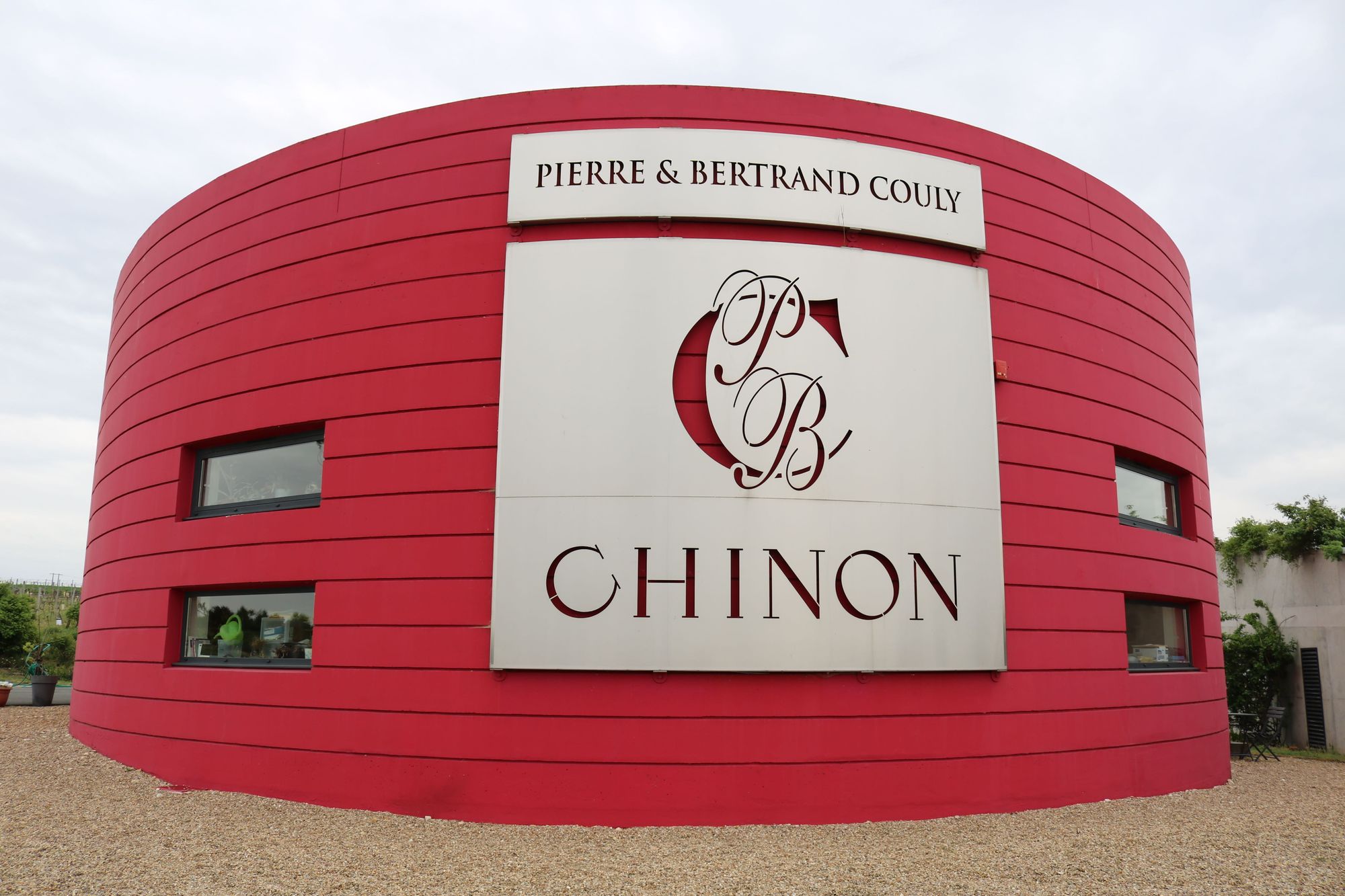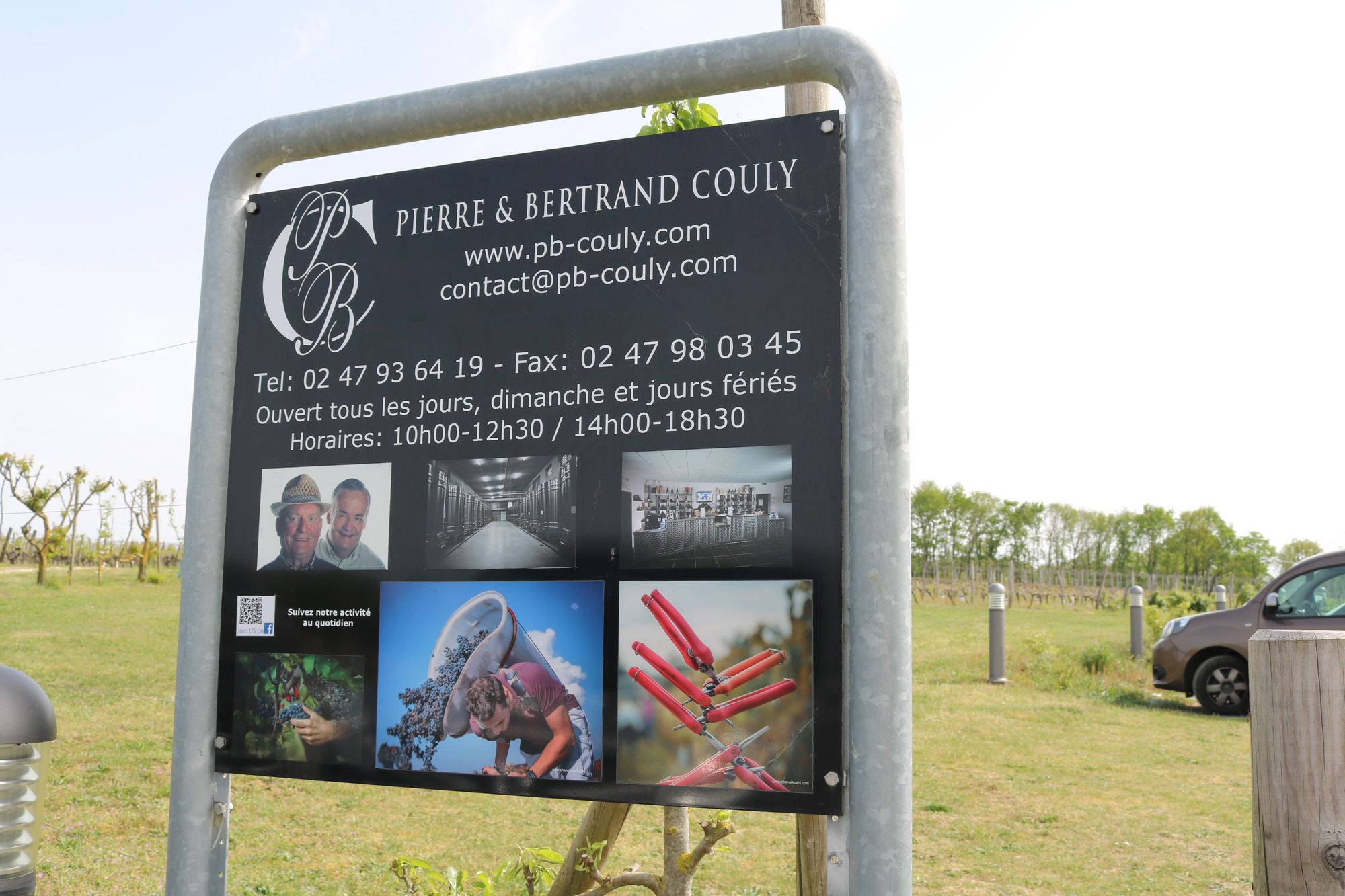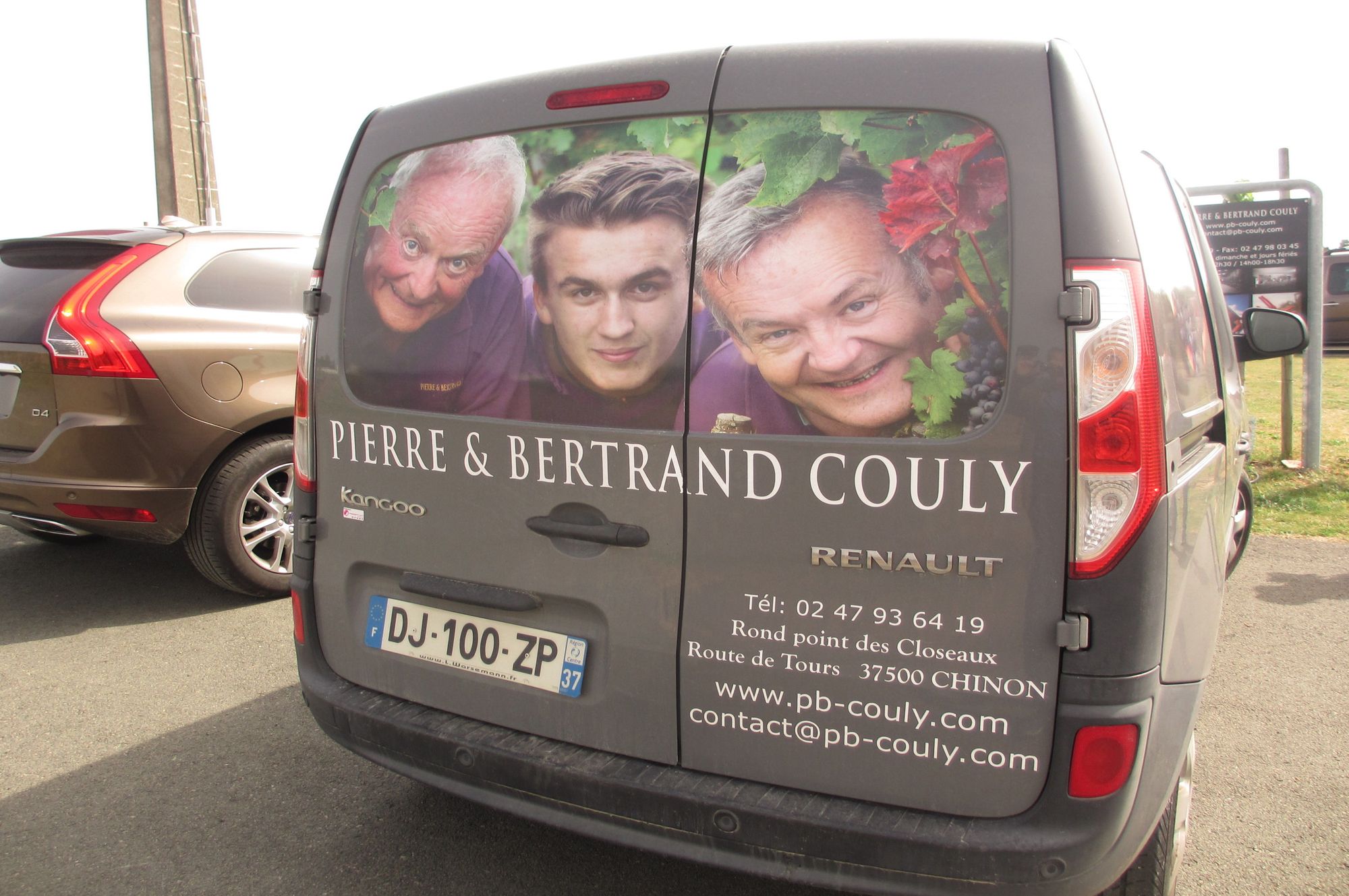 The vats are underground below the red building shown above. It helps to keep temperatures stable around the year and is energy efficient.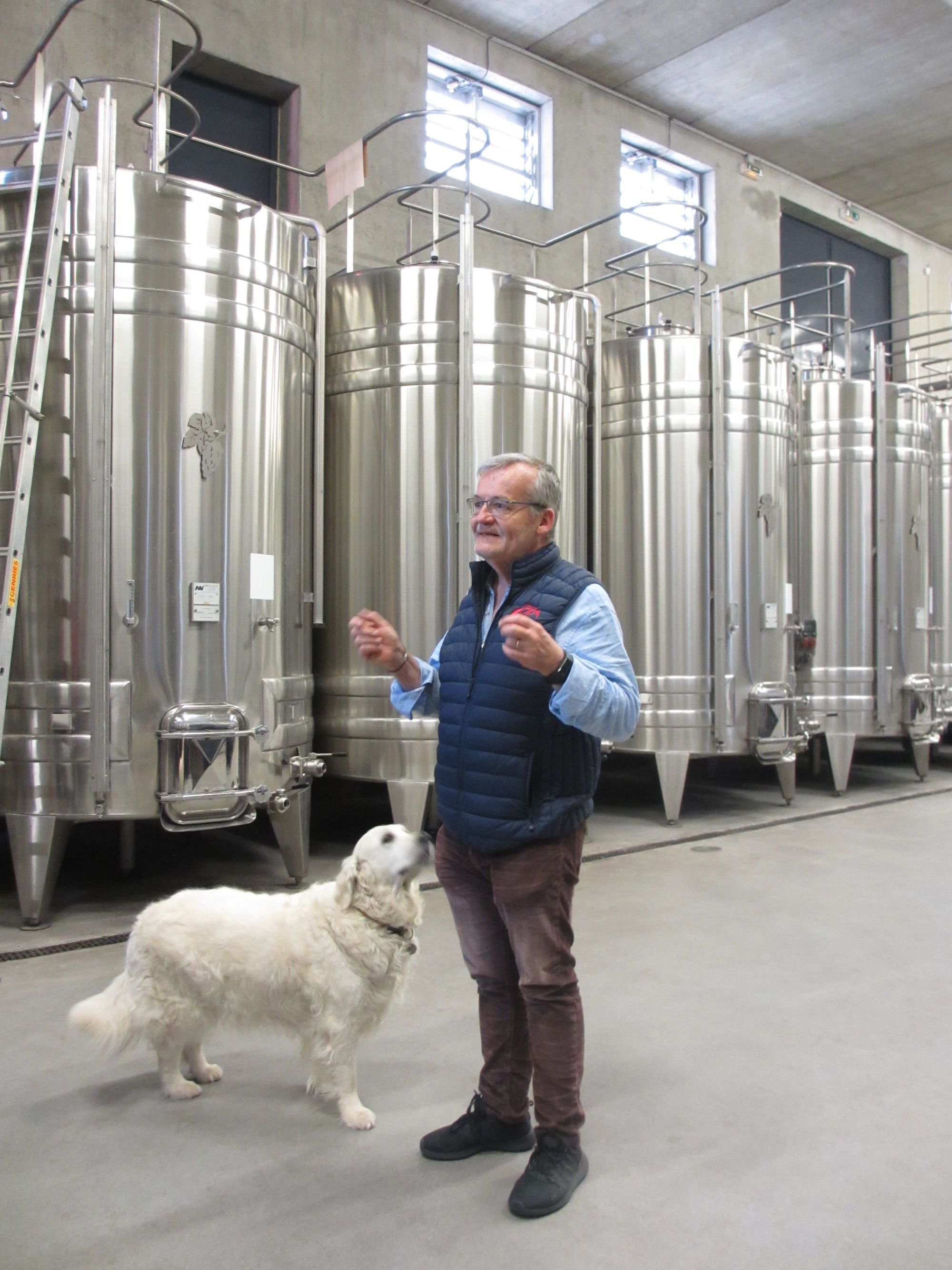 All their wines are aged in steel vats. They do not use wood. They want to keep a maximum of the original fruits flavors.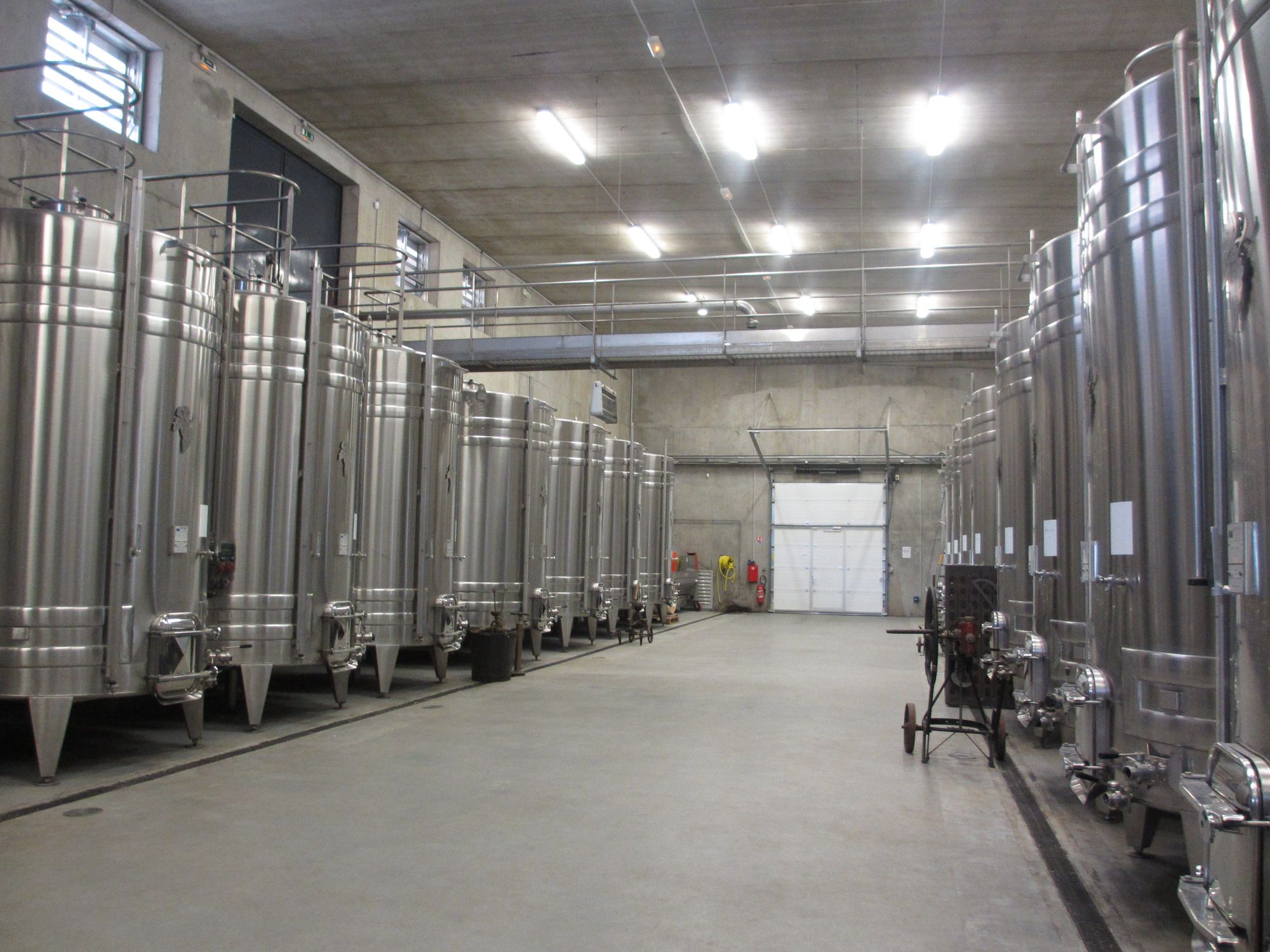 The tasting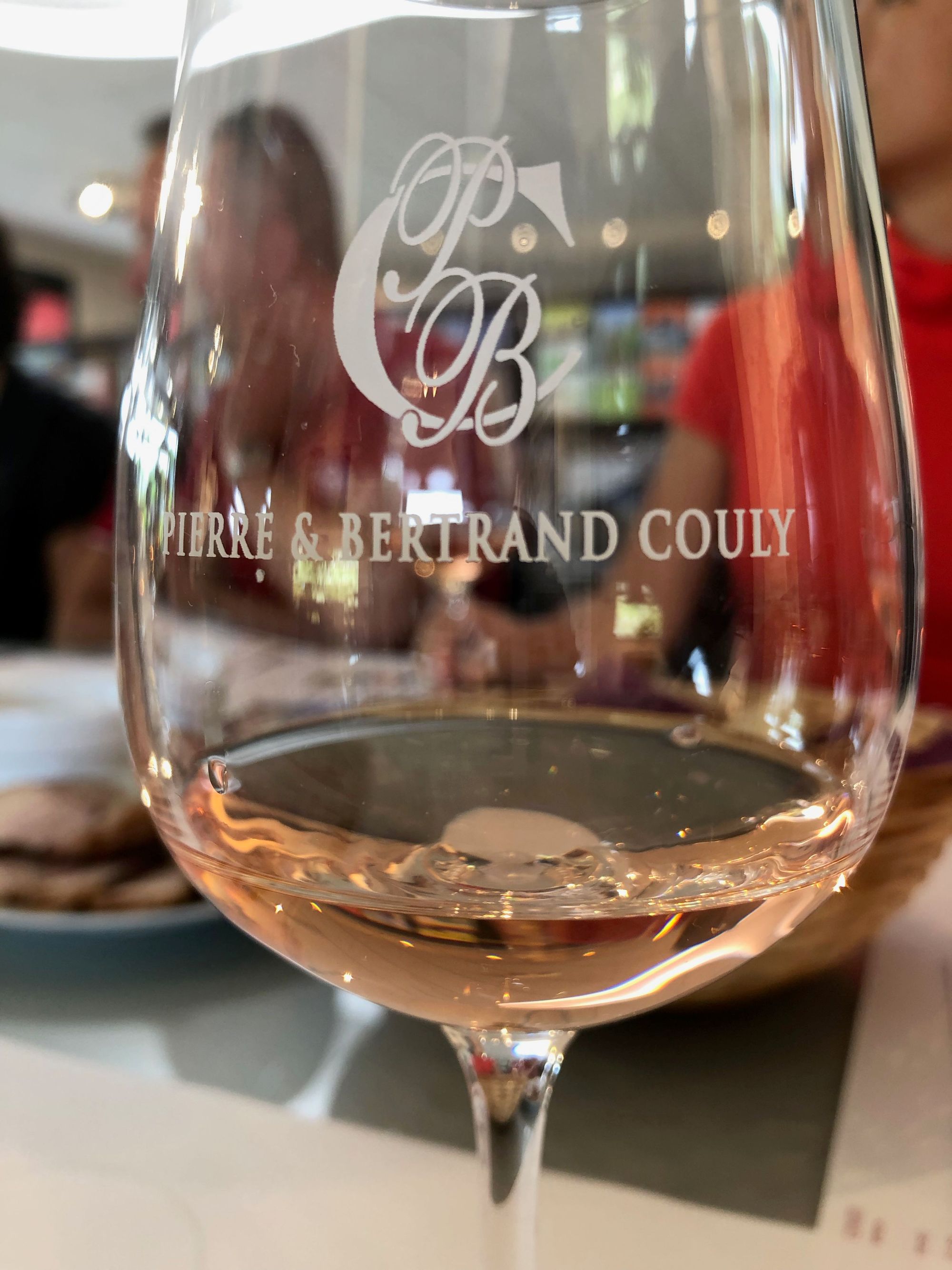 The tasting included in the tour is fairly exhaustive of all the wines produced by the winery in Chinon. Bertrand surprised us by letting us taste an older vintage of one of them.
With the reds we can appreciate the differences in the terroir: they come from different parcels with different soils giving unique characteristics to the final product.
Different soils:
Sandy plateau on yellow limestone (Millarge)
Degraded limestone (almost like chalk)
Clay and limestone
Clay and siliceous plateaux
They distribute detailed technical data cards of each wine to everybody (they are available in different languages)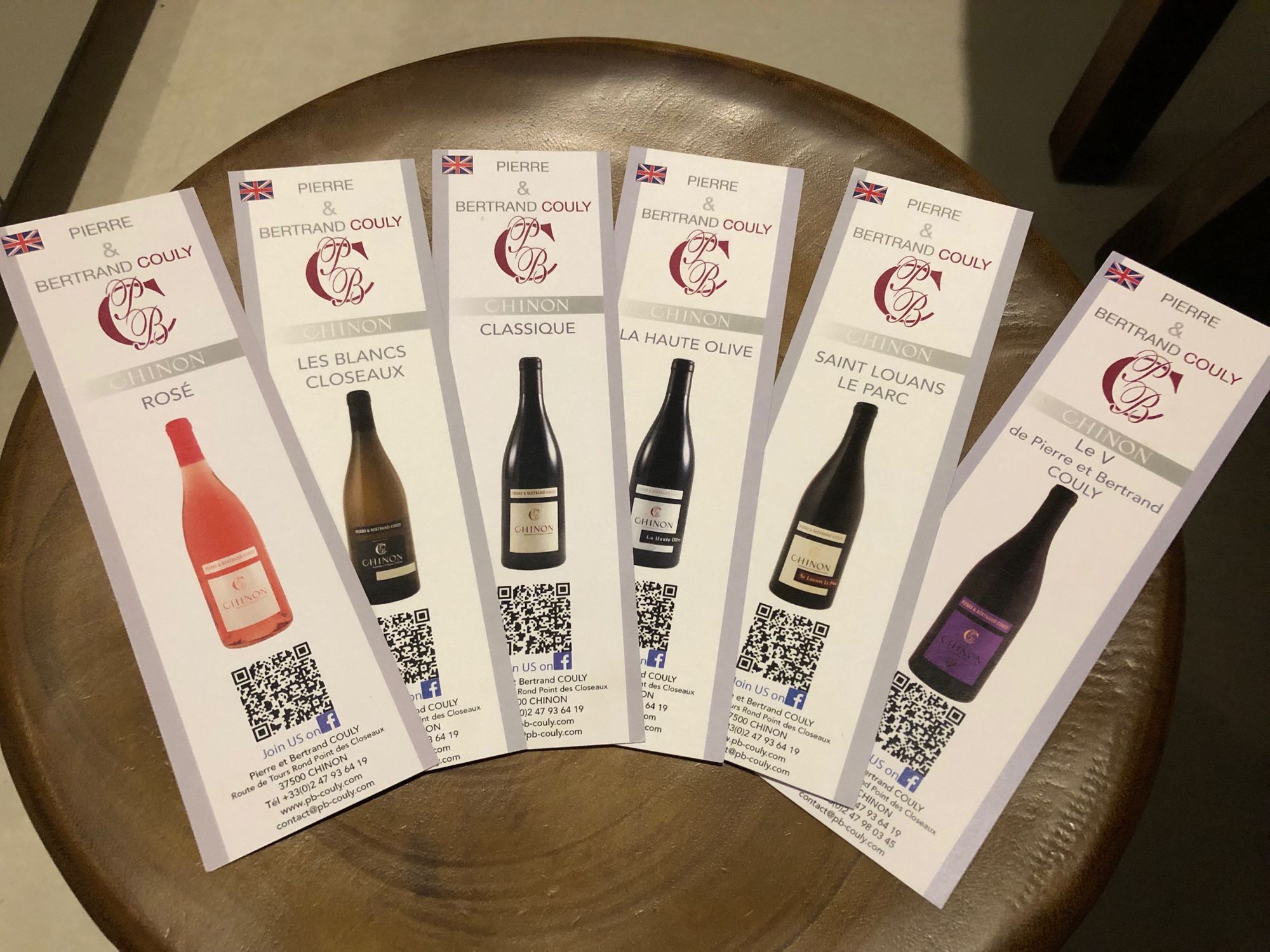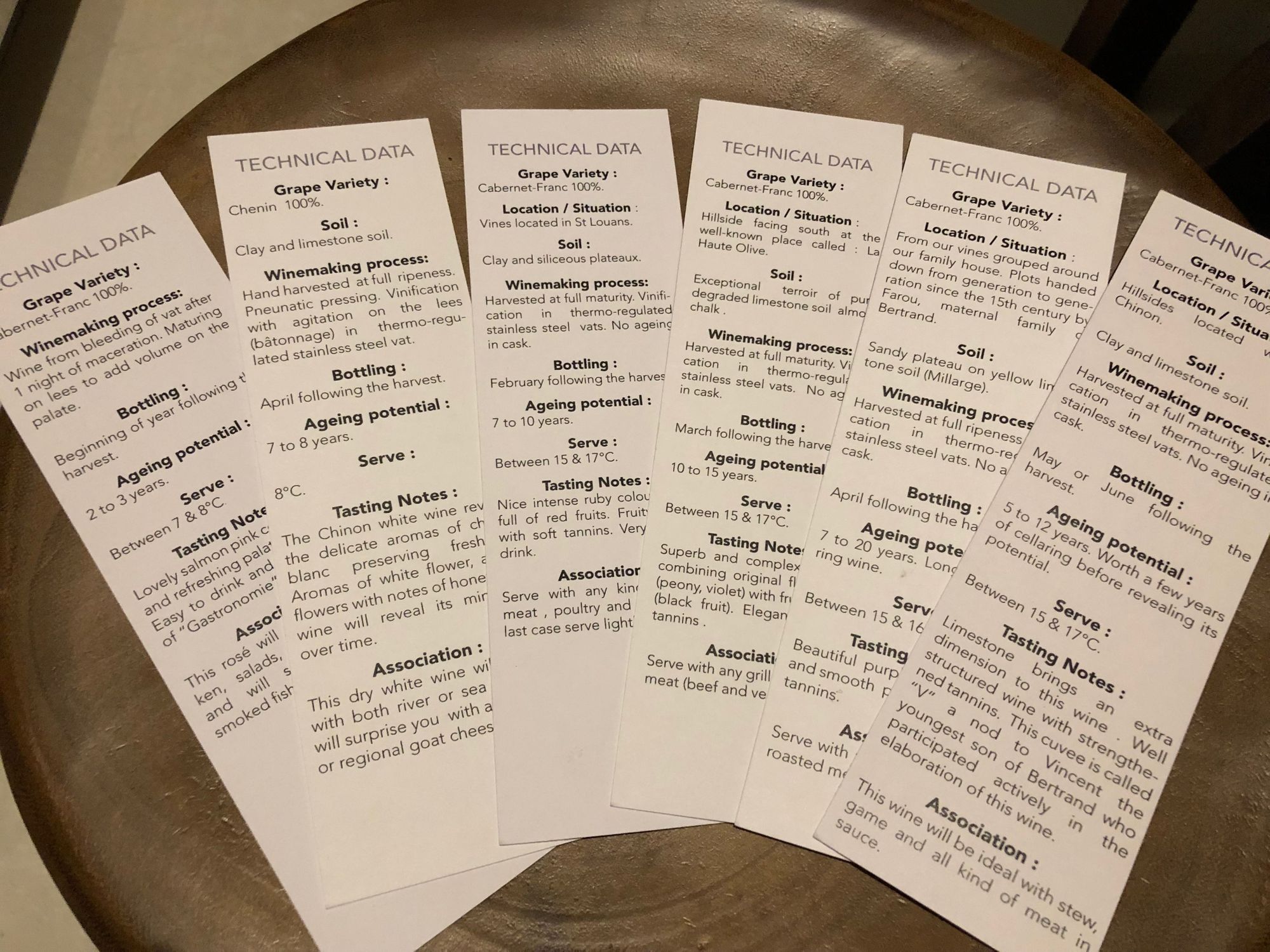 The wines
Rosé
Rosé wine, 13%
Variety: Cabernet-Franc

Les Blancs Closeaux
White wine, 12.5%
Variety: Chenin blanc

Classique
Red wine, 13%
Variety: Cabernet-Franc

La Haute Olive
Red wine, 13%
Variety: Cabernet-Franc

Saint Louans Le Parc
Red wine, 13%
Variety: Cabernet-Franc

Le V
Red wine, 13%
Variety: Cabernet-Franc
The snacks
To pair with the wines we had a selection of local products to try: rillettes and rillons.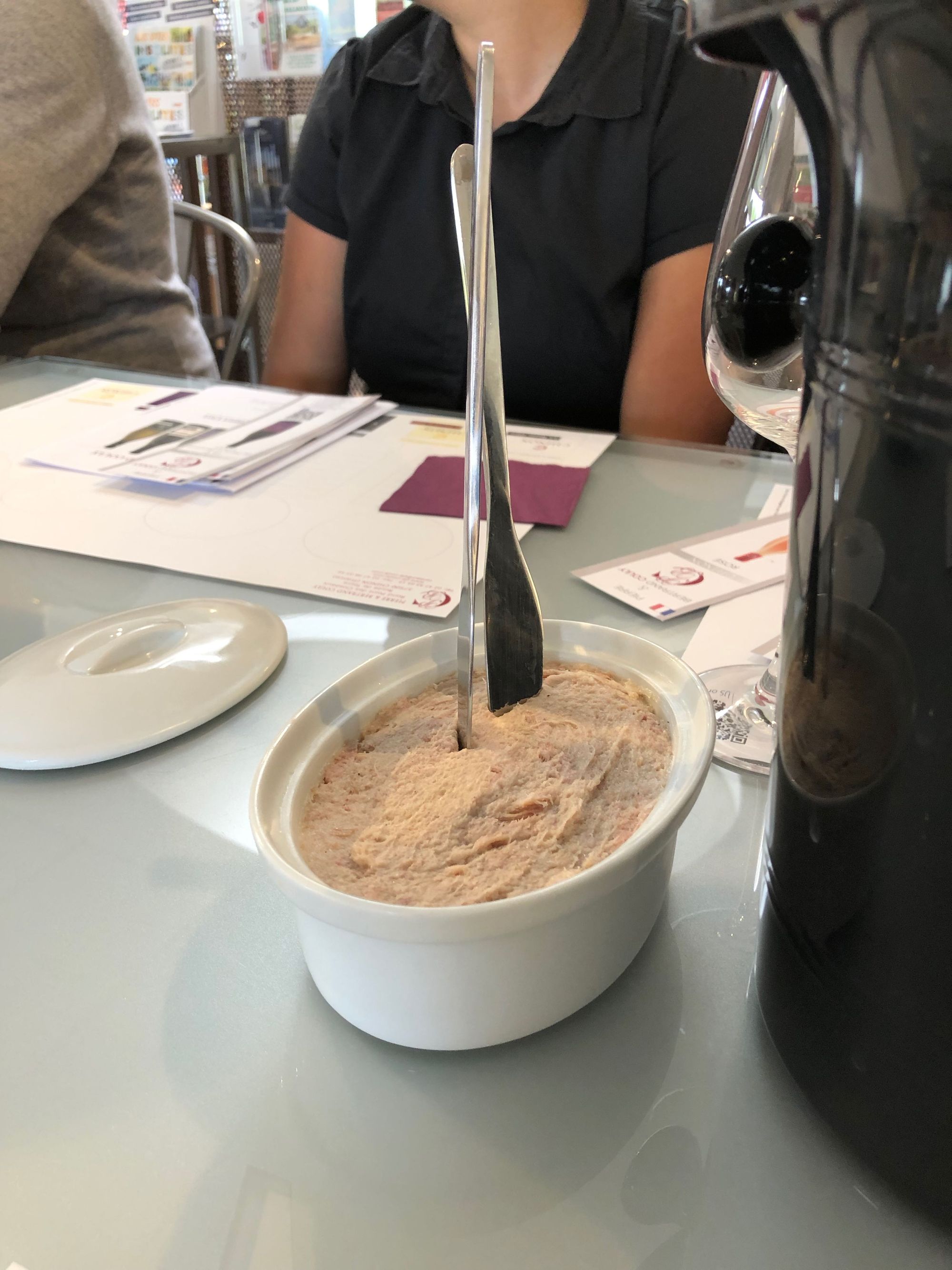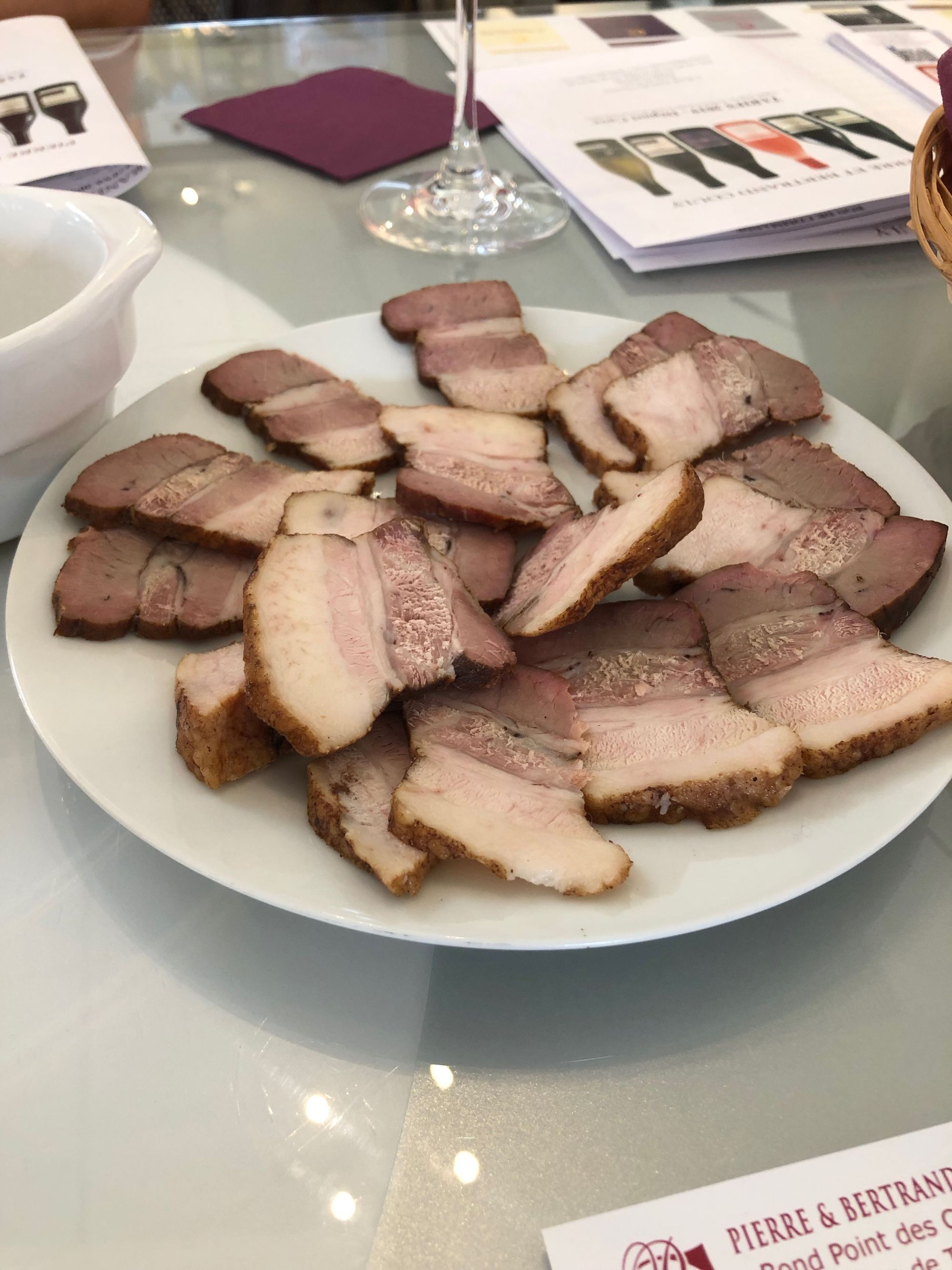 Links
Winery Official Website: https://pb-couly.com/
Chinon AOC Wikipedia: https://en.wikipedia.org/wiki/Chinon_AOC
Chinon city official website: http://www.ville-chinon.com/en/
Loire Valley UNESCO World Heritage site reference: https://whc.unesco.org/en/list/933/